Public outcry over mafia boss' son on national television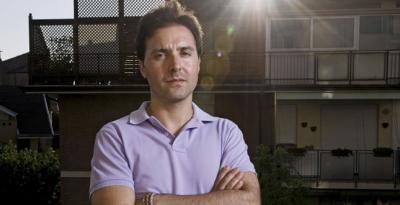 Salvatore "Salvo" Riina Junior
 ROME -- Bruno Vespa has caused quite a stir by inviting the son of one of the very top mafia bosses, the head of Cosa Nostra Toto Riina, to be a guest on his show "Porta a Porta" on national Italian television channel RAI after the release of his book.  The impact can already be felt, with the Parliamentary Anti-Mafia Commission calling the President and Director General of RAI, Monica Maggioni and Antonio Campo Dall'Orto respectively, to an emergency hearing on Thursday late afternoon for having given Vespa the go-ahead.
 Salvatore Riina Junior, the son of arguably the most ruthless Cosa Nostra boss, answered questions about his childhood, saying, "I love my father, it's not up to me to judge him."  When asked about the infamous murders of Falcone and Borsellino he was loath to respond and instead said, "I have respect for the dead.  I have respect for all the dead."
 He then went on to talk about the day in 1992 of the attack in Capaci when Giovanni Falcone, an Italian judge and prosecuting magistrate who dedicated his life to trying to overthrow the Sicilian mafia, was killed.  He was murdered along with his wife and security escorts, on the motorway between Palermo and the airport at the order of Riina himself, who reportedly threw a party, toasting Falcone's death with champagne.  Of that day, Salvatore said, "I remember it well, I was 15.  We were in Palermo and we heard loads of ambulances and sirens, we'd begun asking ourselves why when the owner of the bar told us they had killed Falcone.  We were all speechless.  That evening when I got home, my father was watching the news.  I never suspected that he could be behind the attack."
 When asked about his father's arrest and whether it was indeed "a victory for the State" as it was publicised at the time, Riina jr. said, "For me, the State is the entity in which I live, I respect the State, but sometimes I don't agree with their laws and sentences."  He continued, "I don't agree with that statement, because he's my father, they took away my father, therefore I couldn't share that sentiment."
 After the storm that blew up around the interview and the accusations of Rosy Bindi, the president for the Parliamentary Anti-Mafia Commission, that "Porta a Porta is lending itself to being the living room for historical revisionism by the mafia."  RAI will air an episode tomorrow night dedicated to the combat of crime and those who have given everything, including often their lives, in the battle against the mafia, "to offer an opposing point of view to that offered by Riina's son," said a spokesperson for the channel.
 "I don't care if Riina's hands caressed his children, they are the same hands stained with innocent blood.  I will not watch RAI's Porta a Porta," tweeted the Senate President Pietro Grasso. Whilst many others have spoken out in shock and to urge Italians to switch off their televisions, the president of RAI Vigilance Roberto Fico has called for "maximum transparency."
 ch