Polish ambassador livestream for commemoration of heroes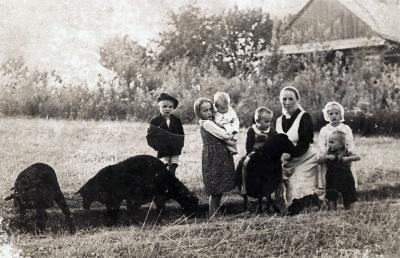 Wiktoria Ulma with her six children
 ROME -- The Polish ambassador to Italy Tomasz Orlowski welcomed diplomats, politicians, representatives for the Jewish world, and a group of students to celebrate a little known event that brought to light the values of humanity.  On a big screen in the ambassador's sitting room, he had set up a live stream to the inauguration for the "Museum of Poles who protected the Jews in Markowa."  The event was taking place in Poland, where the monument will forever mark the heroism of the Ulma family, and was attended by the Polish President Andrzej Duda, high-ranking members of the clergy, and illustrious personalities from around the world.
 At the diplomatic residence in Parioli Orlowski explained the history behind the ceremony, "Josef Ulma, born in 1900, was a simple peasant, poor yet cultured, a social activist, passionate about photography and gardening, a librarian for the Catholic youth around his village.  During the German occupation of Poland he helped many Jews who were destined for extermination.  Around the middle of 1942 a neighbour gave Ulma and his family up to the authorities and on March 24 1944 German forces subjected him, his nine-months pregnant wife, and his six children to the firing squad.  Along with Ulma, all the Jews who he had been hiding were also killed."
 In 1995 Josef and Wiktoria Ulma were posthumously awarded the title of 'Righteous Among the Nations'.  Eight years later the process of beatification was also begun.  Gabriele Nissim also gave a cultured excursus on Poland during the Second World War.
 The president of the Hebrew Community in Rome Ruth Dureghello emphasised this extraordinary event from such a small Polish core that was then completely annihilated by the rage of the Nazis saying, "We are the ones who make history."
 There to commemorate this event and see the photos displayed by Orlowski of Josef and his family, as well as of everyday life at the time, were various ambassadors; the UK's Christopher Prentice, Germany's Susanne Wasum-Rainer, from Latvia Artis Berlutis, from Bulgaria Chavdar Kirilov Adamski, and the Slovakian Republic's Jan Soth.  Other speakers included Anna Wawrzyniak Maoloni, Riccardo Pacifici, Emanuele Fiano, Fabrizio Cicchitto and a noteworthy representative of the children from the National Boarding School and from the Polish School.
 ch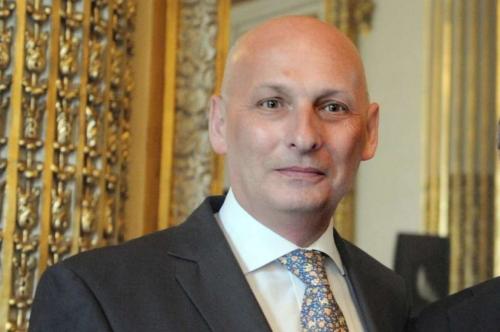 Polish ambassador to Rome Tomasz Orlowski