FAO staff reps 'curry favour with Graziano'
FAO staff protesting job cuts in 2015
ROME – Professional staffers at the Food and Agriculture Organisation (FAO) are increasingly frustrated over the unctuous new leadership of their AP-in-FAO staff association with its moustachioed president Roberto Bonafede seen by many as "doing everything in his power to comply with management," sources at the UN agency say.
 "The President of the AP is doing everything in his power to comply with Management, as opposed to defending staff interests," a well-placed FAO source told Italian Insider.  "the same holds true for the General Secretary, Spanish-born Juan Coy. "
 "Bonafede will probably receive a D1 appointment as a result of the provoked departure of the Chief of Procurement, American born Regina Gambino," the source added.
 "The DG is doing as he pleases, and it would seem that the only ones who protest are the UGSS … many Professional staff members are now seeking assistance from the UGSS."
 A previous head of the AP-in-FAO suffered harrasment for her spirited defense of staff including efforts by the association that resulted in many jobs being saved in the face of swingeing cuts, leading Director General José Graziano da Silva to try to transfer her from Rome to a remote Pacific posting as punishment.
 "There is no chance of Bonafede or Coy ever being sent to Samoa, since they are doing the Management's bidding," said the source, who spoke on condition of anonymity.
  Recent changes in the Rome-based UN agency's troubled human resources department also have favoured a resurgence of croneyism over meritocracy in appointments at the top of the agency's rich gravy train.
 "Fernando Servan, now Deputy Director of the Office of Human Resources and a Peruvian national, has no HR experience, yet he was recently promoted to that job at the D1 level," a veteran FAO watcher said.
  "He upstages Monika Altmaier everywhere, because he is the one who has the DG's ear because he is Latin American and the Peruvian First Lady, who is a FAO Goodwill Ambassador, spoke on his behalf late last year."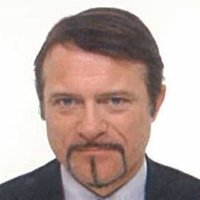 Ear to the ground: Servan