Corruption in Lombardy health care to sum of 400 million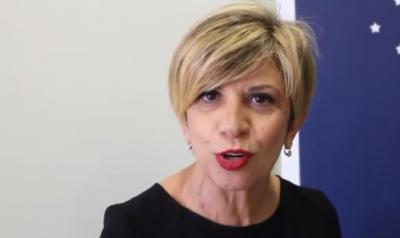 MONZA --The Italian dental and orthodontic sector has come under judicial investigation, along with the Lombardy Health board.  According to the Prosecution Office in Monza who are holding the investigation Maria Paola Canegrati, an administrator of various companies in the sector, was acting as a type of 'tsarina' and had gained a monopoly in procuring contracts for hospital buildings.
 Canegrati is a successful entrepreneur who, in interviews, attributed her success to "luck".  Her "luck", however, allegedly came from the paid deference of public officials and the Northern League councillor and president of the Health Committee in the region, Fabio Rizzi (suspended from the party by Secretary Matteo Salvini, following his arrest), along with Mario Valentino Longo, one of Rizzi's staff and a consultant to Erupolis, a regional company.
 There were 21 people arrested in total by the police of the Investigative Unit of Milan's Provincial Command Force on Tuesday.  The investigation discovered that the 2013 election campaign for Rizzi, who is viewed as the father of Lombardy Health Reforms, that ensured his position on the Regional Council had been entirely paid for by Canegrati.  Since then new hospital contracts have always favoured l'Odontoquality, one of Ms Canegrati's enterprises, which specialises in dental services and supplies.
 With this monopoly in dental care Canegrati managed to gain a turnover of around 400 million euros in ten years, focusing on the outsourcing of dental services or collaborations with various Lombard hospitals.  This information emerged from the investigation being carried out by prosecutors Luiza Zanetti and Manuela Massenz, who discovered that the contracts were rigged and that service management had taken a downwards turn in quality, with a system designed to encourage people to opt for the paid service rather than using the national health service.
 Rizzi and Longo are directly implicated as share holders of companies through which certain "bribes" allegedly passed.  The judge assigned to the case, Emanuela Corbetta, delivered a merciless judgment speaking of a system which is of "particular alarm," whilst the two "have used their political power as an instrument to accumulate wealth, not hesitating to take advantage of their party's ideas, nor to intimidate anyone who appeared reluctant to meet their demands by using their position."
 "I'm pretty annoyed about what happened," stated Roberto Maroni, president of the region, "It being understood that we are reading the documents and checking the charges in details, my first feeling will be one of surprise and great disappointment if the allegations against Fabio Rizzi are confirmed.  Either way we are not defending anyone, if someone is in the wrong, they'll have me to answer to."
 The opposition are preparing a motion of no confidence against Maroni.
 ch