A slippery business for Italian olive oil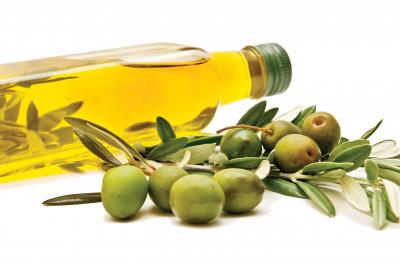 ROME -- Italian investigators have just carried out an undercover operation, codenamed "Mamma Mia", on the quality and provenance of Italian extra virgin olive oil.  This inquest turned up the shocking discovery that thousands of tonnes of oil from producers in the regions of Umbria, Calabria and Puglia that was being passed off as Italian extra virgin is in fact much cheaper stuff from Spain and Greece.
 2000 tonnes of oil have been confiscated, with a value of over 13 million euros (around £10 million) from farmers across the regions.  Police are describing it as a "vast and proven system of fraud in the olive oil sector".
 Whilst there is nothing wrong with the oil, over two thousand tonnes had been sold with the label "100% Italian", despite its origins being elsewhere, going against the 'Made in Italy' label desired by so much of the food industry.  Italian oil in particular stands in higher stead and demand than that of other countries, commanding a higher price, both in Italy and further afield.
 There are currently 8 producers who are believed to have been carrying out the falsification of papers of origin for this olive oil and stand accused of agri-food fraud and tax offenses.
 This is not the first time that the olive oil sector has been hit by fraud accusations, with seven of Italy's best-known olive oil companies being investigated in November amidst accusations that they had been selling oil of a lower quality as extra-virgin, which on average commands a price around a third higher than ordinary olive oil.
 A possible explanation for these desperate actions could be the disease that has recently hit Italy, and in particular parts of Puglia – the region that usually produces that highest quantity of olive oil.  The Xylella fastidiosa bacterium, which is spread by a species of bug, has been killing off olive trees across the region and threatens to spread to the rest of Italy.
 The false oil is being tracked through the sales documents and the remaining stock will be recalled from the shelves.
ch