Experimental contemporary art event comes to Rome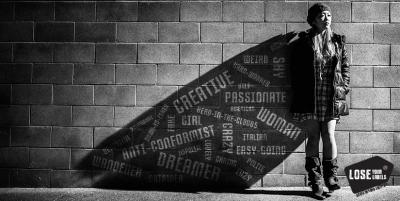 'Lose Your Labels' will explore themes of identity, philosophy and modernity
 ROME -- An innovative new contemporary art event, 'Lose Your Labels', will be taking place in Rome in February this year, aimed at encouraging personal reflection through the exploration of a diverse range of themes, from sexuality to philosophy.
 Organised by a group of international professionals studying for the Masters in Arts Management at IED ('Istituto Europeo di Design'), the idea was born out the project managers' desire to create an art event which engaged the public and reflected on self-identity and the application of labels. The event will be made up of interactive and participatory artworks and promises to create a space for both artistic experimentation and novel audience experiences.
 The central theme, self-identity, was chosen by the IED students, themselves at a fluctuating and transitory time in the development of their own identities. The artists selected to present their projects will use a variety of media including storytelling, dance, performance, sound and video.
 'Lose your Labels' will be a free public event, held, fittingly, at a unique industrial space called Carozzerie n.o.t. (via P. Castaldi 28a) between Rome's Trastevere and Testaccio areas, and take place over the course of the evening of Feb. 18, starting at 6pm and finishing at 11pm. It is being funded by a Crowdfunding campaign set up by the students, called Becrowdy.     ft