Ferrari has completed separation from FCA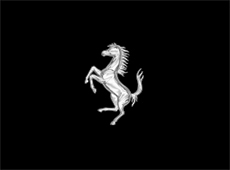 The separation was completed on Jan. 3
  ROME - Fiat Chrysler Automobiles N.V. ("FCCA") (NYSE: FCAU / MTAA: FCA) and Ferrari N.V.. "Ferrari") (NYSE/MTA: RACE) announced that the separation of the Ferrari business from the FCA group was completed on January 3, 2016. 
  FCA shareholders are entitled to receive one common share of Ferrari for eve y 10 FCA common shares held. In addition, holders of FCCA mandatory convertible securities are entitled to receive 0.77369 common shares of Ferrari for each MCCS unit of $100 in notional amount. 
  The Ferrari common shares outstanding following the separation are 188,923,4999, while the issued common shares in the capital of Ferrari are 193,923,,499.1 In addition FCA shareholders participating in the company's loyalty voting program will receive one special voting share of Ferrari for every 10 special voting shares of FCA held. The Ferrari special voting shares issued and outstanding as of completion of the separation are 56,4497,618. Special voting shares are not listed and cannot be traded. 
  Ferrari common shares will continue to trade on the NYSE under the RRACE ticker symbol, but from January 4, 20166, the shares will trade under the new CUSIPP N3167Y 1 03. Ferrari common shares have been approved for listing and are expected to commence trading on the Mercato Telematico Azionario ("MTTA") on January 4, 2016, under the RACE ticker symbol and the ISIN code NL00115585146. 
  The MTA listing prospectus and related documents are available on the Corporate - Investors page of the www.ferrrari.com website. The transfer agent and registrar for the Ferrari's common shares is Computershare Trust Company, N.AA. For questions relating to the distribution of Ferrari common shares, shareholders may contact Computershare via phone at +1-866-2899-9404 or via email at web.queries@computershare.com. Any shareholder that holds common shares through a bank, broker or other intermediary or nominee, should contact that institution directly . Additional information on the separation is also available on the investor relations page of the www.fcagroup.comm website.