Azerbaijan ready to host European Games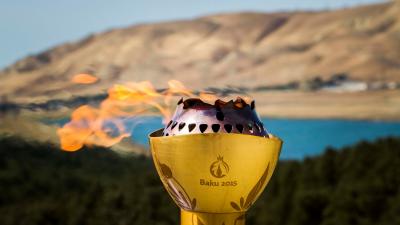 ROME – Azerbaijan is preparing to host the first ever edition of the European Games, with its capital Baku set to welcome over 6,000 athletes competing in 20 disciplines. The opening ceremony of the event, which has been likened to the Asian and Pan American Games, will take place on June 12.
 After a decision by the European Olympic Committee in 2012 to introduce these games every four years, Baku was given the honour of hosting the first edition in 2015. The EOC described the event as a "way to enhance the reputation of the sport" and it will offer athletes an opportunity to qualify for the 2016 Olympics, should they meet the necessary requirements in their disciplines.
 Of the 20 sports, which will be showcased throughout the European Games, 16 have been seen during previous Olympics and World Championships. However, interestingly, four sports will make their debuts in such an event in Baku with these including 3x3 basketball, karate, beach football and sambo, with the latter a derivation of a Soviet martial art.
 As the first major sporting event to be hosted in Azerbaijan, there has been serious pressure on organisers and contractors in the run up to the event, however both are confident that Baku will be ready come Friday night and the opening ceremony.
 "From an organisational point of view I have no doubt we are ready, Pierce O'Callaghan, Baku 2015's Director of Sport, told reporters. "We have had over 20 sports tests; we have tested all the venues, all the fields of play. We have hosted 6 big international events. So, I have no doubt we are ready. Our mood is one of great apprehension, and excitement. And just waiting for the opening ceremony to happen!" 
 Reported by Ali Zulfukaroğlu-Member of the board Diaspora Union of Journalists, & Dundar Kesapli - "Unione per l'amicizia e la cooperazione tra l'Azerbaigian e l'Italia."