Man sentenced to five months over failed Berlusconi attack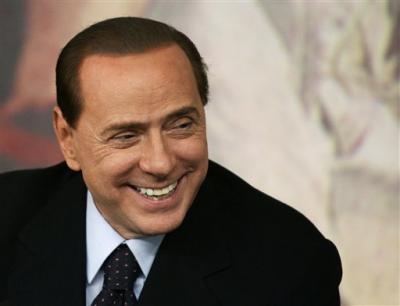 ROME – A man has agreed a five month suspended sentence as part of a plea-bargain for an attempted attack on Silvio Berlusconi on Monday. In his efforts to reach the former president the man injured a police officer.
 The incident took place at a rally in Saronno near Milan but as security was tight Massimiliano Passiu, 44, was stopped before the situation could escalate.
 "He wanted to attack one of us," said Silvio Berlusconi's fiancée to reporters. "Law enforcement agencies were ready and an unfortunate incident was avoided."
 Milanese authorities have continued to been busy on Tuesday as following another incident, which occurred on May 1, an anti-Expo demonstrator was arrested earlier for allegedly assaulting a police officer during protests. Prosecutors have suggested that other activists were also involved in the attack.
 Marco Ventura, 28, has been detained on a charge of aggravated resistance, with prosecutors claiming that he was one of the people who punched and kicked Antonio d'Urso, a Milanese police commissioner.
 Opposition to the exposition is based on the belief that the event is being put together at the expense of young people working for free or on low wages. Protestors are against the spending of public money on such a project during a period of economic difficulties.