Pompeii introduces cap on visitors
ROME – The Italian Culture Ministry has revealed plans to limit the number of visitors who are allowed access to the historic site of Pompeii, local officials said.
 Currently there is no cap for visitors and this results in certain days where the ruins are crowded with sightseers. Indeed, following an inspection by UNESCO experts, officials in Pompeii have concluded that such a high volume of tourists could be damaging the town's famous frescos, due to changes in the moisture and climate of the air.
 As a result, visitor numbers for Sunday free entry will be limited to 15,000, noticeably fewer than the record figure of 35,000 recorded on May 3.
 Similar concerns have previously been raised about visitor numbers in the Vatican's Sistine Chapel. Around 20,000 people view Michelangelo's frescos every day and in a 2012 interview, the Director of Vatican Museums, Antonio Paolucci acknowledged it is something museums will increasingly have to examine.
 "Pressure caused by humans such as the humidity of bodies and carbon dioxide produced by perspiration can cause unease for the visitors, and in the long run, possible damage to the paintings," Paolucci said to the Vatican newspaper. "We might limit the access. We will do this if tourism grows beyond the limits of reasonable tolerance and if we are not able to respond adequately to the problem."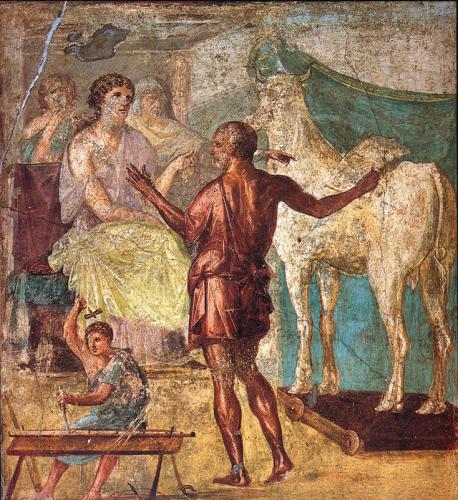 An example of one of Pompeii's many frescoes