Baby Squillo investigation continues: '60 suspected'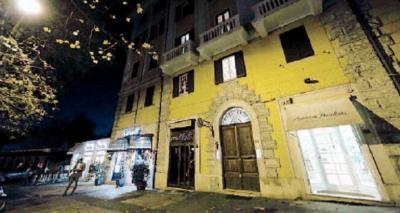 The building in Parioli where the ring operated
ROME – Three further clients accused of relations with two under-aged prostitutes in the Parioli area of Rome have agreed to a plea-bargain to avoid trial. According to prosecutors, up to 60 other potential clients remain under investigation.
 The Roman prosecution process has approved the deals under which the men will receive a one year suspended prison sentence as well as a 1200-euro fine. Revelations about the ring last year led the convictions of six other men, who received an identical prison sentence with a fine of 1000-euros.
 The plea-bargains are a way to avoid the need for the two young girls involved in the case, aged 14 and 15, to provide testimony in court. It is estimated that around 60 potential customers of the prostitution ring remain under investigation, including three senior 'functionaries' of the UN food agencies FAO and IFAD, according to judicial sources.
 Others involved in the prostitution ring, who have since been convicted by Roman courts, include organiser Mirko Ieni, sentenced to 10 years in prison, and the younger girl's mother, who was sentenced to six years.