Venice Biennale: 'Codice Italia' pavilion unveiled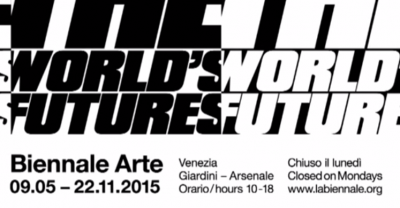 ROME - The Italian pavilion for the 56th International Exhibition of Art at the Venice Biennale, the 'Codice Italia,' directed by Okwui Enwezor was presented at an exclusive event in Rome on Thursday.
 The special pavilion was unveiled by Minister Dario Franceschini, Paolo Baratta, the President of the Venice Biennale, the Director-General and DGAAP Commissioner of the Italian Pavilion- Federica Galloni and the curator of the Pavilion Vincenzo Trione.
 There are three key themes, which are being used to describe the 'Codice Italia' pavilion: genetic code, style and memory. In order to create such an impressive exhibit fifteen artists have been hired: Alis/Filliol, Andrea Aquilanti, Francesco Barocco, Vanessa Beecroft, Antonio Biasiucci, Giuseppe Caccavale, Paolo Gioli, Jannis Kounellis, Nino Longobardi, Marzia Migliora, Luca Monterastelli, Mimmo Paladino, Claudio Parmeggiani, Nicola Samorì e Aldo Tambellini.
 "The main object of 'Codice Italia' was not to be a phenomenological description of the, rather a detailed description of some of the traits of the Italian art" commented Vincenzo Trione, adding that 'genetic code', 'style' and 'memory' are the guidelines for the Italian exhibition. Indeed, Trione specified how 'Codice Italia's purpose is to let emerge the identity of Italian art – described as the duality between our origins and the continuous transformation of our lives - as well as discovering the importance of the style, which, according to Trione, goes hand in hand with art.
 Last but not least, the word 'memory', a must for Trione's idea as "if we talk about memory, we talk about who we are". Given that, Italy's pavilion main idea, in accordance with the Venice Biennale guidelines, is how the world's geopolitical and economic tensions have an effect on artists whilst also giving importance to memory -not in a nostalgic way - but as a forward projection.
 However, criticisms were aimed at Trione and Minister Franceschini, regarding the shortage of women artists within the Italian team with just 2 out of 15.
 The discussion regarding budget was also a key issue. Indeed, MiBACT -the Italian Ministry of Cultural Heritage and Activities and Tourism - have financed 400,000 euros for the creation of the display with a further 150,000 euros in relation to Expo 2015 in Milan. In addition to this amount, sponsors donated 126,000 euros to the event. The overall budget is, therefore, noticeably higher when compared to the previous Biennale.
 Therefore, the 'Codice Italia' pavilion together with its related activities, workshops and competitions will certainly attract widespread criticism but it does have the aims and support to prove a success at the Biennale. As Minister Franceschini commented "Codice Italia represents an investment on the present in terms of contemporary art as well as a promotion of the youth generation. This is another way to revive Italy's sluggish situation."