Renzi: 'They create strikes, I create work'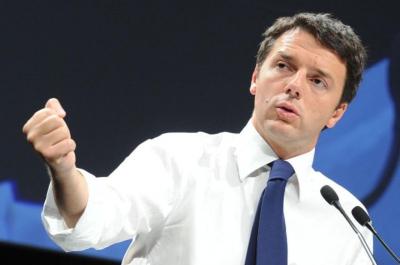 ROME – Prime Minister Renzi has denounced the choice of Italy's two biggest trade unions, the CGIL and UIL, to stage a strike on Dec 12 against the Jobs Act labor reform.
 "I do not care for people to strike, but am trying to make them work. Instead of spending time inventing reasons to strike, I worry about creating jobs because there is still so much to do." Prime Minister Renzi said on Wednesday on radio station RTL 102.5.
 "We reached a significant level of agreement with UIL on the budget law and the Jobs Act," said CGIL chief Susanna Camusso after a meeting with the leaders of UIL, adding that the strike would be accompanied by nationwide demonstrations.
 Labour Minister Giuliano Poletti meanwhile called the move "groundless." "I don't think the reasons are there to motivate such an important decision," the minister said on his way into the UIL national congress on Wednesday.
 Controversy over the Jobs Act has stemmed from the removal of unfair dismissal protection for new employees. This would theoretically make it easier for employers to fire recently hired workers who prove to be inadequate. Prime Minister Renzi and his supporters believe that this will make employers more likely to hire new workers, driving up employment figures.
 Opposition to the Jobs Act within Parliament has also been fierce, with some members of Renzi's own Democratic Party resisting the reforms.
 "The country continues, divided in two: between those who have resigned and those who go forward. Whoever today in Italy continues to hold out is getting no results. I do not care: they can make strikes but we have promised that we will change and, things will change." Renzi said, showing a determination to move forward with his Jobs Act despite resistance from trade unions and their supporters.
 Renzi will speak on Thursday in Rome during the "We are the champions" event, scheduled from 13 to 14.30 in Hadrian's Temple in Piazza di Pietra. The event will promote Italian digital innovation, supported by the Italian government. The editor for innovation at La Republicca Riccardo Luna, will present 100 digital champion awards to local innovators from every municipality in Italy. Prime Minister Renzi is expected to use the event in order to promote his jobs act as a platform for future Italian innovation.