Italy-EU row intensifies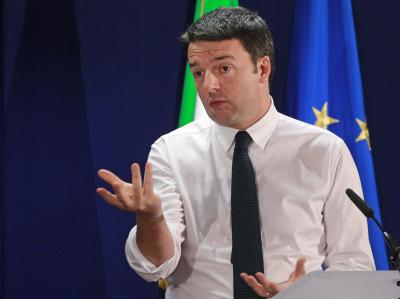 BRUSSELS – Prime Minister Matteo Renzi visits Brussels, as President Napolitano tells the Senate that "after years of austerity it is right to change."
Renzi declined to speak to assembled journalists outside the European Parliament on Friday morning. He had previously said on Thursday that "the time for secret letters is over, this is the time of clarity and transparency."
The Italian Premier had faced criticism from the European Commission following the publication of a confidential letter from the commission to the Italian government, which requested clarifications about the 2015 budget.
The letter warned Renzi that his recently announced budget including 18 billion euros of tax cuts would result in a "significant deviation" from EU rtargets.
Outgoing Commission President José Manuel Barroso criticised the leak, however Renzi has defended himself, saying "I'm astonished Barroso was surprised we published the letter."
Il Messagero predicted that Renzi would attempt to renegotiate on Friday, with the backing of the French government, the targets set by the EU for deficit reduction.
President Giorgio Napolitano, speaking in Rome, seemed to reiterate the strong line that Renzi was predicted to take against the EU, calling for an end to austerity and also saying "Europe is ours, it is not some strange creature that began separately to us."
He went on to recall the high principles upon which the European community was founded, lamenting the now "obscure thing in the hands of a crowd of bureaucrats."