Strike grounds flights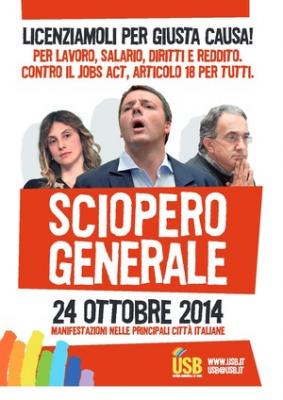 ROME- Public transport across Italy was in chaos on Friday with Spanish airline Vueling cancelling 25 out of 38 flights departing from Roma Fiumicino Airport.
Union leaders called the strike in opposition to Prime Minister Matteo Renzi's proposed Jobs Act, with posters calling "for work, wages, rights and income."
As well as flights, trains, buses and the metro are all running at a reduced service. In Milan transport officials have guaranteed public transport between 13.00 and 18.00, whilst in Rome services should be running as normal between 17.00 and 20.00.
As of Friday morning no other airlines had cancelled flights from Italian airports. Vueling customers were given little warning of the cancellations.
In conjunction with the strikes, transport workers were participating in demonstrations across Italy, in Rome, Genoa, Turin, Milan, Florence and Naples, amongst others.