Expo investigation makes arrests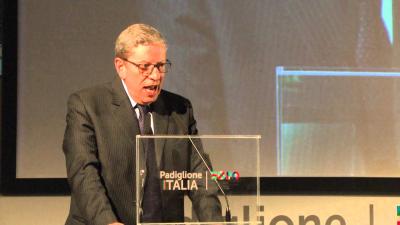 MILAN – The Expo 2015 trade fair image took another hit as former executive Antonio Acerbo was placed under house arrest on suspicion of nepotism, officials confirm.
 Anti-corruption chief Raffaele Cantone admitted that the latest arrests of Acerbo and two of his associates, Domenico Maltauro and Andrea Castellotti, "will do no good from an image point of view."
 These latest allegations follow a chain of revelations of corruption amongst the leaders of the exhibition, with construction boss Enrico Maltauro being placed under house arrest back in May, following a probe which reported that Expo contracts were on several occasions awarded to companies with Mafia links.
 Acerbo's arrest on Tuesday was followed by confirmation that the sixty-five year old is suspected of awarding a 100 million euro construction contract for Expo's Waterways project to the Maltauros' company in exchange for consultancy contracts for his son. Those contracts totalled some 36 million euros for work which never took place.
 Construction executive Giuseppe Asti told prosecutors that on meeting Acerbo's son he found him to be "a person devoid of all competence."
 When Acerbo was first revealed to be under investigation in September he stepped down from his post as an executive officer, but remained in charge of the Italian pavilion until his arrest.
 The exhibition, with the theme "feeding the planet" is due to begin in May 2015 and run for six months. In the wake of the corruption scandals Five Star Movement leader Beppe Grillo has called for the event to be cancelled. However, Premier Matteo Renzi has insisted that the exposition will provide a huge boon to the Italian economy, condemning "the ill-wishers and those who bet on failure."