Keats' early work to be explored at seminar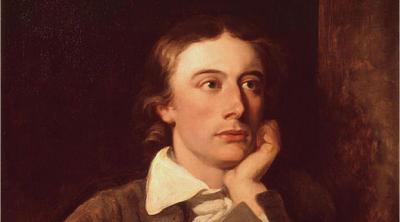 ROME – The Keats-Shelley museum will host an academic seminar on the earlier poems of the Romantic writer on Oct 31, his birthday.
  Academic experts on the subject are due to travel to Rome to speak at the event from both American and Italian universities. The event is timed to coincide with the bicentenary of the poet's earliest known poem, 'Imitation of Spenser', which was written in 1814 when Keats was only 19.
  Themes to be explored across six lectures include heroism, the past, chivalry and solipsism. During his short lifetime, Keats had originally trained as a surgeon, only turning to poetry full time at the end of 1816.
  The majority of the work for which he is best remembered was written in a very short period of remarkable productivity. In 1820 Keats became dangerously ill with Tuberculosis, moving to Rome in an attempt at recovery before his death early the following year at the age of 25.
  The earlier part of Keats' career has been little studied in comparison with his later work. Increasingly academics are returning to this period to trace the emergence of the writer's preferred themes, and the beginnings of his poetic genius.
  "John Keats's Early Poems, 1814-1817" will take place at 2pm on Oct. 31 at Keats-Shelley House.  Tickets cost 25 euros and include a Prosecco reception and refreshments. To book call 0039 06 678 42 35 or email info@ksh.roma.it