"Indisposed" Pope postpones trip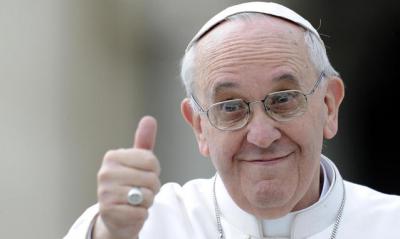 VATICAN CITY – Pope Francis postponed at the last minute Friday a pastoral vistit to the Gemelli hospital because of an "indisposition," the Vatican said.
 A brief Vatican statement said the Argentinian pontiff "is very tired," obliging the postponement. Francis has postponed several engagements recently, sparking concern about his health and his evident need to slow down and take a vacation.