Islamic world says no to death penalty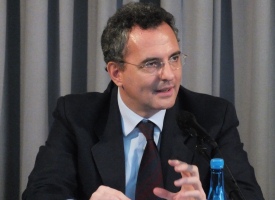 ROME - The president of the Sant'Egidio Community, Professor Marco Impagliazzo expressed his appreciation for taking a stand against the death penalty, approved by the Nahdlatul Ulama-one of the largest independent Islamic organizations in the world-which is based in Indonesia and represents more than 30 million people.
 "Nahdlatul Ulama - said Impagliazzo – publicly stated that the death penalty contradicts the values ​​of human rights. I willingly express my appreciation for this important position, which significantly widens the front of those calling for the abandonment of this inhumane and cruel practice."
 "The battle for a world without the death penalty beyond political, religious, cultural boundaries and the strong 'no' that comes from the Islamic world today encourages all of us - added president Impagliazzo.
 "Executions - he continued - are the easy answer to the fears of an insecure world; while the best response to the insecurity of our time is peace."