Pope to visit Sri Lanka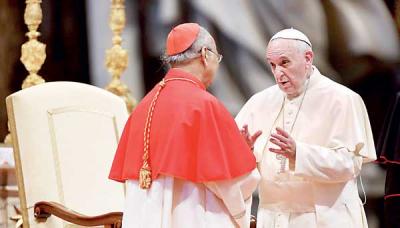 VATICAN CITY-Pope Francis will visit Sri Lanka from January 13-15 next year, confirms Malcolm Ranjith, Archbishop of the former capital Colombo.
 Last month the Pope announced his two-day visit to the Philippines and Sri Lanka early next year but has not specified exact details of the trip.
 This will be Pope Francis' second trip to Asia after the one in Korea, which is expected to take place from August 13-18.