Kurdistan president to see Pope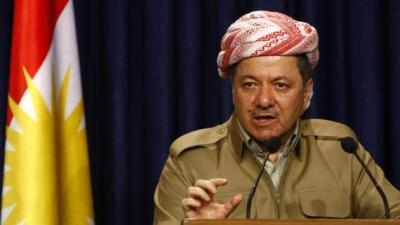 ROME-President of Iraq's Kurdistan Regional Government Masoud Barzani will have an audience with Pope Francis during an official visit to Italy next week.
 During the May 28-30 visit Mr Barzani will be received by Pope Francis in a private audience, to be followed by a meeting with the highest officials of the Vatican Secretary of State's Office. The president, accompanied by a large delegation of government members, will subsequently meet with Italian state authorities.
 President Barzani has played an important geopolitical and humanitarian role in the Kurdistan region, offering support to more than 8.000 Christian families persecuted in the rest of Iraq and the whole area of the Middle East, and to over 200,000 Syrian evacuees driven out of the country by the civil war.