Monaco heiress killed in supposed mafia ambush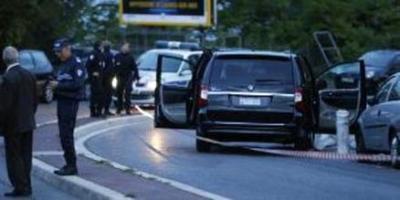 NICE-Monagesque heiress Helene Pastor died Thursday morning after being wounded in the chest in a recent shooting in the south of France, police said.
 Investigations into the murder are ongoing but the circumstances of the event remain unclear.
 The shooting took place on May 6 in Nice and the woman was accompanied by her driver, Mohamed Darwich, who, too, suffered a gunshot wound, and died on May 10.
 The victims were shot through the windows of their car by a man armed with a pump-action rifle.
 Based on analyses of the video footage from CCTV cameras installed in the car park where the ambush took place, police suspect organised crime involvement, and though no definite evidence has yet been found to confirm it, it is believed members of the Italian 'ndrangheta mafia could be responsible for the homicide.
 French investigators have so far arrested a presumed blackmailer who had repeatedly called the Pastor family and admitted to knowing the instigator of the double murder, hoping to exchange that information for money.
 Ms Pastor was one of the heirs of a Monagesque real estate empire founded by her Italian grandfather, who had emigrated from Liguria, and then expanded by her father. Over the last decades, the Pastor family have reshaped the landscape of Monaco, constructing office and apartment buildings on the picturesque slopes of the principality.