Prince Harry at Polish Monte Cassino ceremony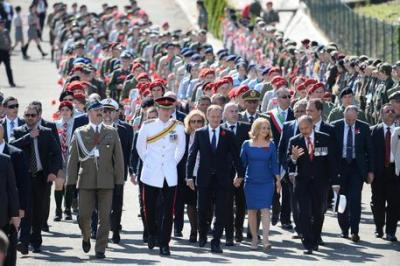 CASSINO -Britain's Prince Harry and Polish Prime Minister Donald Tusk attended ceremonies Sunday to mark the 70th anniversary of the Polish victory at Monte Cassino.
 Harry arrived in Rome from Copenhagen Saturday night and was due to attend a British Day at the Maxxi Museum Sunday after attending the Polish ceremony and a separate one recalling the New Zealand troops who fought at Monte Cassino.  On Monday the prince returns to Cassino for the British ceremony recalling the 70th anniversary.