Mayor up in arms due to lack of volunteers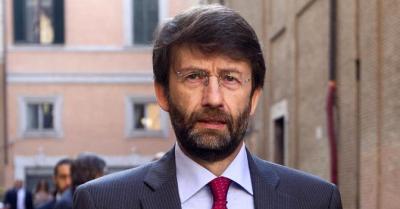 ROME-A refusal by workers at the Colosseum to open the monument threatens to spoil a special museums night organised in Rome on Saturday.
The Colosseum will be closed during the cultural celebration where all state and communal museums are to be opened to the public until at least midnight. Dario Franceschini, minister of cultural heritage, said "Unfortunately the Colosseum will be closed and I would like to explain the reason for this. According to the union rules, in order for the Colosseum to be open, we need a third of workers to volunteer and as of today, we have not found five volunteers. Unfortunately there is little I can do, I can only make an appeal as it seems absurd to me that the Colosseum will be shut because we are unable to find five volunteers."
According to Il Messaggero newspaper the verdict to whether these five volunteers have been found will be revealed in the next few hours.
Elsewhere in Rome the show will take place thanks to the effort of the staff who are already organizing what is hoped to be a fantastic event.  All the civic museums including monuments and areas which are usually closed to the public, will be open.
At the house of architecture there will be a live Transeurope concert, meanwhile at Palaexpo songs by Pasolini will be played. Other events include the spectacle dedicated to Palma Bucarelli with Mariliy Prati, which will be held at the Marco foyer of via Nizza, whilst the Alberto Sordi gallery will celebrate the tango.
Diaro Franceschini further added, "the event is a good way to make the public appreciate the museums-not just the tourists, but also the many people that have never entered the museums of their own city."