Colosseum goes dark for persecuted victims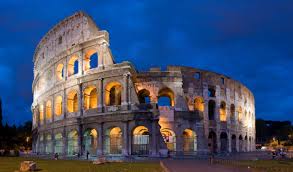 ROME-The Colosseum lights will be turned off in solidarity with the persecuted Christians around the world. 
On Thursday May 15 the Community of Sant'Egidio and the Jewish community of Rome, with the support from Mayor of Rome Ignazio Marino, will reunite under the Flavio amphitheatre in order to express solidarity to the Christians that risk their lives in order to practice their religion. 
The lights will be turned off whilst at the same time the torches will be raised in remembrance of the oppressed victims.  The inhabitants of Rome are invited to join the battle to put an end to extremism and any kind of discrimination.