Made in Italy Monthly: Soros wagers on Italian real estate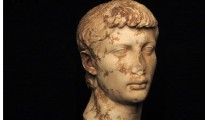 ROME-Guru George Soros has gambled on Italy's property sector, acquiring 5 percent of Immobiliare Grande Distribuzione SIIQ Spa.
 Soros' investment fund, Quantum Strategic Partners Ltd ( managed by Soros Fund Management (LLC) bought a share of 3.15 per cent in the shopping centre group from IGD and around 1,85 per cent from Unicoop Tirreno ( IGD's second largest shareholder). The deal has made Quantum IGD' s third largest shareholder.
 Hines Italy reorganizes structure to  target Italian property sector
 Hines Italia Sgr, real estate fund manager with assets worth around 3 bn euros, reorganized its share ownership with the aim of strengthening its growth in the italian property market.
 Italian insurer Unipol Sai sold its 18 per cent stake while Manfredi Catella, managing director, and financier Francesco Micheli raised theirs, respectively to 22,87 per cent (from 10 per cent) and to 8 per cent ( from 5 per cent). Hines, real estate American giant, controls 63,13 per cent of the italian company..
Also, Cristiana Pislor, vice president of Hines Italia, became President of its BoD, the first woman in the history of fund managers in Italy ( Sgr) to be appointed at the top.
 Hines Italy Sgr manages Porta Nuova in Milan, a very large mixed use, urban development project, where the Emir of Qatar ( who controls Valentino) recently invested, buying a 40 per cent shareholding. A large part of Porta Nuova' office space will become the Italian headquarters of Google Italia.
Office prices at Porta Nuova are above 500 euro per sq mt per year, a new record for an area outside Milan historical centre, while sale price are around 9.800 euro per sq mt.
 Art
 Augustus: from Rome to Paris to mark 2000 years from his death
 The exhibition "Augusto", dedicated to the first roman emperor who died 2000 years ago, will move from Rome to Paris, where it will open March 19, at the Grand Palais, with more than 200 very important art pieces.
But the journey of the masterpieces will not be easy. Especially for a 2 meters tall statue, dated 1st century , from the Vatican Museum, which will travel by road, escorted by the police, under the strict monitoring of art experts, employing the latest technical devices.
Three important art pieces lent by Fondazione Sorgente Group will also go to the Grand Palais: the heads of  Marcello, Lucio Cesare and Gaio Cesare, heirs designated by Augusto, who died at a young age.
 Usa helps to save Roscigno Vecchia
 The italian ghost town of Roscigno Vecchia, with only one person still living there and everything else left in a time warp dating back to 1902, is being saved by the americans.
Roscigno Vecchia, in southern Italian region of Campania, was abandoned by its inhabitants in 1902 , because of continuos landslides, just as Pompei was left after Vesuvio eruptions in 79 A.C.
The city mayor, Armando Mazzei, said that Roscigno Vecchia is like an open air museum and hopes to survive thanks to the economic help of the ITalo-american Association, plus some money given by the state. ''Everything has been left as it was 102 years ago –he said – houses have rooms with objects and furniture as they were back then. In the town square there is a fountain, courtyards, balconies of aristocratic palaces and peasants homes: every where you breathe the air of the start of the century''.
 International prize ''biennale d'arte di Asolo'': up to 28th march to participate
The third International Prize ''Biennale d'Arte di Asolo'' – from 10th may to 15th june 2014 - has 4 sections: Painting, Graphics, Sculpture and Photography and prize money amounting to a total of 35 thousands euros. Exibart announced that the deadline to register has been delayed to 28th march, so there is still time to participate to the art competition held in what is known as ''the town of 100 horizons'' and one of the most beautiful hamlets in Italy.
 Design -- Zanotta: 60th anniversary, looking at China and Russsia
 Design furniture firm, Zanotta, celebrates this year 60 years since its foundation and looks abroad for expansion, especially China and Russia.
 Talking to Il Ghirlandaio, Zanotta chairman, Martino Zanotta, highlights how crucial is to go beyond the main markets of euro area, Usa and Australia, at a such delicate time for consumption in the design furniture market, and to look at emerging markets.
 But Zanotta, whose export in 60 countries represented last year 80 per cent of turnover, does not forget the importance of maintaining very high qualitative standards for its products – created by some of the best international designers.
 Chefs celebrate Mozzarella di bufala in Paestum
 PAESTUM -Buffalo Mozzarella, one of the most unique and appreciated Made in Italy gastronomic products, will be celebrated by the some of the best italian and international chefs,  who will congregate on the beautiful Cilentan coast May 12-14
 ''Her highness Mozzarella di Bufala'', which will be the protagonist in the kitchens and on the tables of the Savoy Beach Hotel in the world heritage coastal town of Paestum, is the most important DOP brand ( denominazione di origine protetta – protected origin brand) of southern- central Italy : 155o farms with 280 thousands buffalos in the Dop areas ( mainly Naples, Caserta and Salerno ), employing 15000 people.
 Its production turnover has grown by 4,5 per cent in 2011 , reaching 320 millions euros, while consumption turnover was worth 500 millions euros.
Nearly 25 per cent of this inimitable fresh cheese is sold abroad, mainly in France, Germany, Usa, United Kingdom, Switzerland and Japan.
 Made in Italy Monthly, distributed through the Italian Insider in English, is a monthly foreign email newsletter of the real estate, art, architecture and design magazine Il Ghirlandaio.