NEW AGREEMENT BETWEEN RUSSIA AND FINLAND IN NUCLEAR ENERGY SECTOR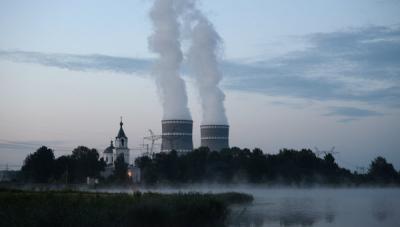 The Kalininskaya nuclear power plant, near the town of Udomlya in Russia
  HELSINKI--CEO Sergei Kiriyenko of the Russian state nuclear energy corporation Rosatom, and Finnish Minister of Economic Affairs Jan Vapaavuori have signed an agreement between Finland and Russia on cooperation in the peaceful use of nuclear energy, in Helsinki on February 25.
 In the agreement Finland and Russia commit themselves to cooperate in certain areas which include research into nuclear energy, nuclear reactors and their use in energy production, nuclear safety, radiation protection, and environmental protection.
Officials with proper authority can, on the basis of the agreement, authorize Russian and Finnish entities to implement programmes and projects with each other. These authorities are the Ministry of Employment and Economy in Finland and Rosatom in Russia. The agreement also contains stipulations on what confidential information is to be shared in relation to the cooperation.
The Finnish-Russian agreement on the nuclear energy sector that preceded the present one expired in 2004. Finland and Russia have not had an equivalent agreement since then: collaboration in the nuclear field has taken place without a legal treaty framework.
A key question in negotiations on the agreement was liability for damages. Russia and Finland have different agreement arrangements with respect to liability for damages for nuclear mishaps. Consequently, the neighboring countries would not have been capable of issuing claims for compensation to each other.
The matter was resolved through a stipulation in the new agreement, which makes international treaties on nuclear liability reciprocally applicable between Finland and Russia.
In practice, therefore, the agreement thus substitutes for the Joint Protocol Relating to the Application of the Vienna Convention and the Paris Convention, which Russia has not ratified