Bust Lula croney heads FAO "partnerships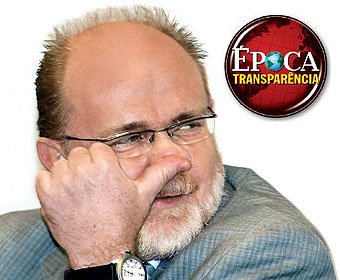 Rolf Hackbart, former head of INCRA
ROME–FAO has hired Brazil`s controversial former agrarian reform guru Rolf Hackbart to head the UN agency`s partnership division in  yet another nepotistic top appointment, FAO sources say.
  Hackbart was removed in 2011 from his job as head of Brazil`s Institute of Colonization and Agrarian Reform Incra after a corruption probe and evidence that illegal logging had skyrocketed on land that belonged to the state agency that distributes land to the dispossessed.
  Now his countryman and fellow Lula associate the FAO Director General Jose Graziano da Silva has offered Hackbart a billet at the Rome-based hunger-fighting agency in a D1 position paying dlrs 25,000 a month plus all the usual UN management emoluments such as rent free accommodation, the sources say.
  The appointment is evidence that as he starts his third year at the helm of the troubled agency Senor Graziano is determined to put Latin Americans in charge of as many key positions as possible.
  Last month Italian Insider disclosed that Mario Lubetkin, the Uruguayan head of the IPS news agency, will become head of FAO`s overspent Communications Division next month. Hackbart was placed under investigation in Brazil by magistrates after Incra allegedly paid a vastly inflated sum to buy an estate from another Lula croney.
  Meanwhile French aid worker Margot Tedesco is waiting to see whether FAO`s ethics officer will respond to an email she sent last month asking how she can appeal against the FAO excluding her from the job of Latin American Communications officer that FAO Media chief Mehdi Drissi fraudulently awarded to Juan Jose Toha, nephew of the Mayor of Santiago, on orders from Dr Graziano`s office to rig the appointment so as to curry favour with the Chilean Socialist party.