IPS defends DG, questions remain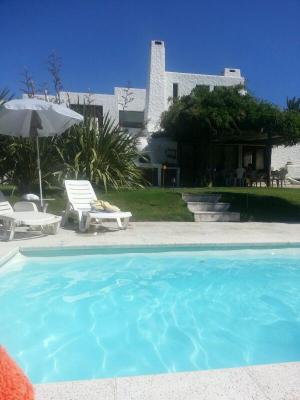 Senor Lubetkin's summer home at Punta del Este. Photo credit: Italian Insider
ROME--IPS executives strongly deny their director general has become rich from heading the news agency but have stopped short of explaining his luxurious lifestyle, according to IPS insiders.
  In a letter to Italian Insider Friday the Executive Committee of the IPS board said Mario Lubetkin, who recently resigned from his post as "director general" of the news agency and NGO in order to head up the Un FOod and Agriculture Organisation's Communication Division, had not had a salary increase since taking the helm of IPS in 2002.
  Nevertheless, other IPS insiders asked how Senor Lubetkin was able to afford his summer house in the smart resort of Punta del Este, a photograph of which was made available to the Italian Insider. The average cost per square metre of such a villa is some dlrs 3,500, meaning the house might be worth some dlrs 1 million, the insiders said.
  http://historico.elpais.com.uy/110103/pciuda-539025/ciudades/punta-del-e....
 A veteran IPS staffer commented that "the open question is where did he get his wealth from?"
 "His lifestyle should be his own business, and it would be just fine if IPS did not claim to be the voice of the voiceless and demanded from staff sacrifices on behalf of the agency's principles and noble aims."
  In its letter the IPS board's executive committee complained that Insider published articles critical of IPS without consulting the news agency.
 In actual fact the Italian Insider emailed Senor Lubetkin Dec. 17 with questions regarding the agency's links to the FAO and Italian government funding but received no reply from IPS.
 Italian Insider received information about the behind the scenes developments at the FAO and its connections to IPS from a number of different reliable sources, both media and UN sources.