Letter to Editor: From the IPS Board Executive Committee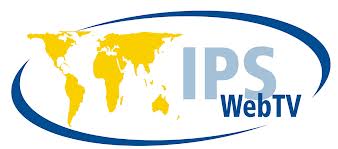 Dear Mr Philips,Reference is made to the letter of the co-founder of IPS, published by you on 23rd December 2013- We are writing to you to clarify a series of mistakes published by your site concerning IPS and its Director General Mario Lubetkin.
  It is surprising how many articles on IPS have been published by you in such a short span of time and it is astonishing the aggressive and unprofessional attitude shown especially in the light of the fact that you have not consulted official sources before launching such reckless statements based on not reliable "anonymous sources". As you will undoubtedly agree, this is a basic rule of journalism.
 We think that both IPS and its outgoing Director General Mario Lubetkin have very little to do with the attempt of your web site to discredit FAO as an institution as Dr Savio pointed out in his letter and we consider ourselves as being a victim of such a dispute. There are many points that we should deny, however we will limit ourselves to the following ones:
  1. No successor to Mario Lubetkin has been appointed yet (as you erroneously stated); we take this opportunity to highlight that, thanks to Mario Lubetkin's professional and personal skills, IPS has been successfully managed in the last 12 years. We deeply regret, Mr Philips, that you do not know him personally, in fact should you have known him you would have totally changed the wrong accusations you published. Selection and appointment of the new IPS Director General is responsibility of a selection committee composed of colleagues from different regions and the outgoing Director is not part of such a committee; he will send to the Board a short list of t he most qualified candidates and we will then take the final decision.
 Contrary to what you have published, this panel composed of professionals of the IPS Association will designate the new Director who will start performing his/her functions at the end of January 2014, this is the procedure we adopted for all Directors appointed so far.
 2. With regard to the IPS TV, we would like to inform you that the start-up phase - financed by the private sector - ended and we are presently looking for new investments for the next phases of this project. No other agreement has been reached so far in this connection and, as a consequence, there is no new President envisaged; as you erroneously published, we regret that you have not consulted us before doing it.
  3. With respect to our funding system, as clearly stated on our web site, IPS receives financial support in the form of grants from donor countries, implements with success communication projects for the main United Nations agencies, therefore not only for FAO with which we have a long-lasting cooperation and from which we have been receiving awards years ago. Moreover, we implement communication projects with other international and regional organizations as well as with the private sector.
  4. Regarding the outgoing Director General Mario Lubetkin, who will leave IPS at the end of January 2014 to take up new responsibilities in FAO, we would like to draw your attention to the fact that many IPS officers, including Dr. Savio, followed similar paths and started a new job with different United Nations agencies as well as with other international organizations. It reflects the fact that IPS activities and responsibilities are of direct pertinence to the complex processes of multi-partner Global Governance.
 We are, in fact, very proud of it as it is clear that these were highly qualified professionals. Furthermore, we would like to emphasize the professionalism and achievements of Mario Lubetkin and his team in these hard times and in particular during the global financial crisis started in 2008. It is absolutely false that he got rich with IPS and that he owns many properties, we regret again you have not checked the accuracy of the information you were publishing, this false information could harm Lubetkin's professional, ethical and moral reputation.
 As far as IPS operating costs are concerned, Lubetkin - who has the same salary scale of his predecessors and whose salary has been frozen since 2002 - implemented IPS rules and it is totally false that he has led a luxury lifestyle in the organization, with regard to the salaries of staff he had always adopted the policy of paying as much as possible considering the limited financial resources of a non-profit organization. This has always been the spirit of the Board and of the other committees, including our distinguished Board of Trustees.
 We could continue with so many other corrections since you have published a long list of incorrect and false information and we are really puzzled as we do not understand their origin and the reason why. We hope that you will publish this letter in the same section and with the same emphasis given to Dr. Savio's letter.
 Should you intend to publish other articles on IPS, we would like to suggest you to verify first the "anonymous sources". As usual, we would be pleased to provide correct information on our history, projects and future plans to interested parties.
  With best regards,
  Executive Committee of the Board of IPS
  Fifi Benaboud President of the Executive of the IPS International Board of Directors
  Walther Lichem Vice President of the International Board of Directors
 Giovanni Spinelli, Secretary of the International Board of Directors ---
  IPS - Inter Press Service FAO Building - room E105 Viale delle Terme di Caracalla 00153 Roma Tel: (39+06) 57050053 Fax: (39+06) 57050052
 Email: headquarters@ips.org