Pope appoints Stephen Robson as Bishop of Dunkeld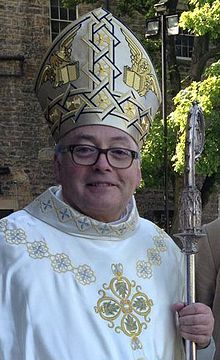 VATICAN CITY - Pope Francis has appointed Auxiliary Bishop Stephen Robson as the new Bishop of Dunkeld in Scotland.
Bishop Robson will replace Bishop Vincent Logan, who resigned after 30 years of service in 2010 due to health concerns. Monsignor Basil O'Sullivan has been serving as the interim administrator of the Diocese since Bishop Logan's resignation.
Bishop Robson was ordained in 1979 and has been serving as an auxiliary bishop to Cardinal Keith O'Brien for nearly 30 years. 
"I am deeply honoured to have been chosen by Pope Francis as the next Bishop of Dunkeld," said Bishop Robson.
"I look forward to trying to build up the people of God in the faith and in the confidence of being Catholic in a challenging world. I look forward especially to helping the young and families to live the Gospel and to serve Christ in the Church."
Bishop Robson's installation will take place at St Andrew's Cathedral in Dundee in early January. He has chosen his episcopal motto to be Peregrinator pro Christo or "Pilgrim for Christ".