FAO struggles to contain nepotism scandal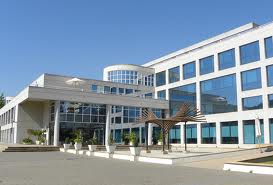 FAO's Latin American HQ, Santiago
ROME–The FAO faces staff fury at the brazen rigging in appointing its Latin American communications officer, spurning qualified women to hire Juan Toha, nephew of Chile's Socialist leader, FAO sources say.
 Italian Insider disclosed last week how the office of the Director General of the UN Food and Agriculture Organisation, José Graziano da Silva, ordered FAO's press office to ensure Juan José Toha got the sought-after position based in Santiago, Chile, despite his scarce experience, rather than the outstandingly talented candidate who was by far the best qualified, Denise Martinez, a 35-year-old Venezuelan with wide experience and an impressive curriculum who had worked inside FAO for five years, the sources said.
  Margot Tedesco, a strong French candidate aged 32 with extensive development experience in Congo and elsewhere, also was discarded unfairly to make room for Chilean Senor Toha, 37, despite UN employment guidelines saying women should be favoured in appointments. Enrique Yeves, FAO chief of corporate communications passed the request for the fixing of the competition for the P-3 job to Mehdi Drissi, Chief, Media Relations, a French national of Moroccan origin on secondment to Rome from the French Foreign Ministry who previously served as a press officer and personal fixer for former FAO chief Jacques Diouf, the sources said.
  "I have been asked to make Toha look better," Monsieur Drissi was quoted telling staff. "It is not right. The two other candidates, Denise Martinez and Margot Tedesco, are obviously far more qualified and Martinez would normally be best positioned to get the job. But this is coming from the Director General's office."
  Normally Ms Martinez would have been selected automatically for the sought after position as a national from Venezuela, a country that is not represented at the FAO under the UN quota system and thus eligible for priority over Chilean Senor Toha, UN rules dictate, as well as by virtue of her gender and internal status, the sources said. Ms Tedesco, a French national and external candidate, had worked for Unesco and several agencies including experience of Congo, possibly the toughest humanitarian theatre.
  Senor Toha's curriculum was sparse by contrast. "He was a straw man," said one veteran staffer who met him. Senor Toha, however, is the grandson of José Toha a late former interior minister in Chile's leftist Salvador Allende government. He is a nephew of Carolina Toha, Chile's Socialist Party President and the Mayor of Santiago since last December.
 It is unclear whether Dr Graziano, who was based in Santiago before his election to the FAO throne in 2011, personally ordered the stitching up of the women candidates but German Rojas, a Chilean FAO retiree who Dr Graziano brought back from retirement to serve in his personal office as a consultant, has taken charge of media at the agency recently, often overriding Spanish Senor Yeves, the sources say.
  Senor Rojas was a Pinochet opponent and supporter of the MAPU party, many of whose members subsequently joined the Socialists run by Senor Toha's family. Disgruntlement over such machinations among staffers mounted ahead of a meeting last week of the FAO Council, the agency's main decision-making body made up of representatives from member nations.
 High on the agenda was a review of progress in hiring across the UN, including at the FAO, to meet guidelines of transparency. There was no response from M. Drissy when emailed by the Insider asking him to comment on the case. Before he received the request to massage the appointment M. Drissy was part of a panel that interviewed the candidates for the post and examined a sample of their written work.
  "Denise Martinez, excellent, original ideas," M. Drissy wrote in personal notes seen by Italian Insider.
 "Juan Toha. Good but key message?"
  "Margot … good overall mark," M. Drissi wrote, while a fourth candidate from Uruguay was seen as "way off topic."
 After the order for a nepotism operation arrived, however, Senor Toha's lacklustre profile was built up by M. Drissi in an April 25, 2013, report to the Regional Human Resources Officer for Latin America, seen by Italian Insider, as "having an extensive network of contacts in the Latin American media."
 "Toha had a slight edge over Martinez … by generating new and innovative ideas," the report claimed mendaciously.
 The burnishing was necessary lest Ms Martinez or Ms Tedesco appeal against the decision to the PSCC, a personnel appeals body that Dr Graziano has indicated he wants to abolish to leave him a total free hand in appointments.
 Since there was no appeal the PSCC only raised minor objections to details of the appointment, however, in keeping with its reputation of rarely making waves.
 After Italian Insider broke news of the rigged appointment earlier this week M. Drissi called Ms Martinez by telephone to tell her about the disclosure, evidently pressuring her not to appeal against his handiwork, FAO sources said.
 M. Drissi's continued appointment at FAO comes up for reconfirmation at the end of this year, meaning he could be recalled to Paris where his lifestyle would not be on the princely scale enjoyed by apparatchniks of the Un food agencies.
  Senior members of the French Foreign Ministry at the Quai d'Orsay may take a dim view of the ruthless rigging of the Santiago job, not least because Mme Tedesco is a French national. 
 A key tenet when French and Spanish diplomats undertake dirty tricks is to ensure that nobody is caught, otherwise the operative invariably is disowned or "liquidated" by his masters, U.N. watchers say.
Mehdi Drissi. Photo credit FAO