Cameron urges EU to annul Gelmini law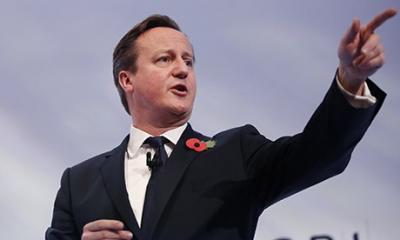 UK Prime Minister David Cameron
ROME - British Prime Minister David Cameron has written a formal letter to European Commissioner Viviane Reding, urging her to resolve Italy's illegal discrimination against foreign lecturers. The prime minister intervened in the long-running dispute as
the lecturers' union ALLSI prepared to attend a crucial hearing with the European Parliament Petitions Committee
.
 ALLSI has been battling Italy's Gelmini law, which is widely considered to be illegal under European law, since it was passed in 2010. The controversial law downgraded the status of foreign professors in Italy to language technicians, cutting salaries by as much as 60 percent. 
The lecturers' union recently filed a formal complaint with the European Commission seeking a ruling on the discriminatory law, h
owever t
he European Commission struck down the complaint, claiming that it lacked "uncontested evidence." 
 The decision, which expressed the Commission's intent to close the case while also granting ALLSI four weeks to provide additional information, outraged foreign lecturers across Italy. British Prime Minister David Cameron even sent a personal letter to Viviane Reding, the EU Commissioner for Justice, Fundamental Rights, and Citizenship, urging her to 
resolve Italy's discriminatory law, according to a statement by Cameron constituent Christopher Burchett, who confirmed that the letter was sent but would not disclose its contents. 
Other legal experts across the UK have also condemned the Commission's decision.
"The Commission is the supposed guardian of EU law, closing the file would signal to Italy and all other Member States that persistent disregard of basic EU rules will at the end of the day be condoned rather than challenged," said Noreen Burrows, Professor Emeritus of European Law at the University of Glasgow who also serves as an ad personam Jean Monnet Chair in European Law.
Peter Ferguson QC, a
 senior Counsel at the Scottish Bar, has warned that "i
f other Member States follow Italy's example, the European project and more importantly, the rule of law are endangered." Furthermore Brad K Blitz, 
Professor of International Politics and Deputy Dean of Middlesex University Law School, has argued that the Commission "has an obligation to investigate this matter."
ALLSI appealed the decision on Oct. 2 and sent a letter directly to Commissioner Reding. The appeal to the Commissioner called the Gelmini law the "clearest mass systematic breach of free movement of workers in the history of the EU" and sought her "robust intervention" in resolving the issue.
However, Commissioner Reding responded that the matter does not fall within her department and instead forwarded the appeal to László Andor, the Commissioner for Employment, Social Affairs and Inclusion. 
The appeal has now been extended to Nov. 13 and ALLSI Chairman David Petrie will appear in a hearing before the European Parliament Petitions Committee in Brussels on Nov. 25 in order to contest before the body the ramifications of Italy's illegal law.
 jp-ag