Missile strikes Vatican embassy in Syria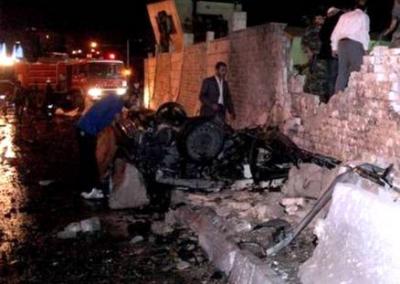 Several first responders survey the destruction of the Vatican Embassy in Damascus
VATICAN CITY - A missile has struck the Vatican embassy in the Malki district of Damascus, Syria.
The wing of the building where the missile struck was vacant at the time of impact early Tuesday morning. There are
 no reported injuries.
Archbishop Mario Zenari, the Apostolic Nuncio of Syria, rushed to the scene to see what had happened. "We prayed and thanked God because the explosion only caused material damage but no victims," he said.