"Traffickers" targeted custody battle kids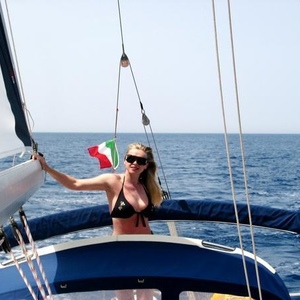 ROME- Sicilian police have arrested a statuesque former Olympian from Ukraine and two Scandinavians on charges of abducting children in custody battles and "recovering" them for high fees.
 The investigation by Carabinieri paramilitary police began last year when authorities found that the Norwegian security firm ABP World Group allegedly was using special forces veterans to abduct children involved in custody battles. The group would "recover" children from the custodial parent and return them to the other parent for fees as high as 200,000 euro. 
 Italian police say that the organisation operated internationally, often taking children from Tunisia, Cyprus, Egypt, and Lebanon and bringing them to several different countries in northern Europe using high-speed boats.
 On Thursday, police executed arrest warrants in Palermo for a Ukrainian woman, and three men from Norway, Sweden, and Italy. They are facing charges of human trafficking, kidnapping, and the detention of a minor abroad. 
Two Norwegians and a Swede are also being held in Tunisia. Among the four people arrested in Palermo is former Olympian Larysa Moskalenko, who won a bronze medal in 1988. She allegedly controlled the logistics of the operation, using her luxury boat rental company in Palermo to provide the boats used for trafficking. Police intercepted her phone calls and foiled one operation last November.
 Martin Waage, the chief executive of APB World Group, denied the claims. "We are not a child trafficking agency. We are a professional child security company," he said, calling the allegations by Italian police a "fantasy."
 jp-ag