Vesuvius appeal to European Court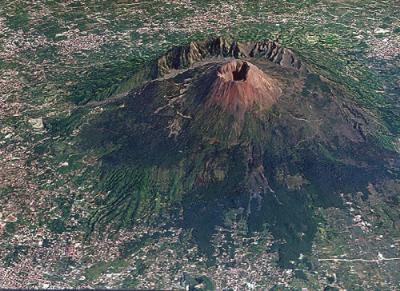 ROME - A group of 12 residents living in the "red zone" of Mount Vesuvius has appealed to the European Court of Human Rights for a solution to what they call "inadequate" evacuation plans.
Mt. Vesuvius has lain dormant for many years and eruption forecasts have varied greatly among the scientific community. Some vulcanologists have called the volcano a "time bomb" waiting to explode, while others have suggested that it will remain dormant for many centuries. Now, several residents of the high risk "red zone" area have grown concerned over the fate of the roughly one million people who live and work in close proximity to the volcano in the event of an eruption.
The group of 12 residents sent a letter to the European Court of Human Rights on Monday, seeking a solution to problematic evacuation procedures from a higher authority. They are asking officials to define a clear, detailed plan of evacuation routes, set up shelters, and organise annual exercises to prepare for an eruption. The residents also claim that illegal building has blocked the current evacuation routes out of high risk areas. The group's lawyer, Nicolò Paoletti, has stated that the European Court has a "duty to take necessary measures to reduce risks."
Mimmo Giorgiano, the mayor of San Giorgio at Cremano, a small town located near the volcano, has said that "the evacuation plan must be immediately rewritten" and that munipical officials should 
discuss solutions "as soon as possible." Meanwhile, the mayor of San Sebastiano at Vesuvio, 
Pino Capasso,
has stated that asking Europe for help may not be "useful", but still emphasized the necessity to "upkeep national emergency plans."
The last major eruption of Mt. Vesuvius was in 1631 and over 4,000 people perished in the disaster. In 2003, Naples officials began offering monetary incentives to the residents of the "red zone" to persuade them to move, however very few have taken advantage of the offer.