Security increased at US embassy amid Datagate backlash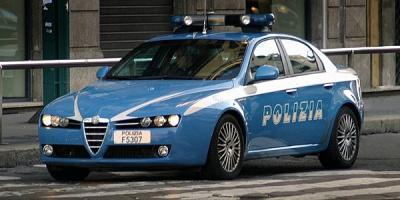 ROME -- Italian police have boosted security around the United States embassy and other diplomatic missions in Rome as tensions continue to rise following disclosures that US agencies have spied on Italians, police sources report.
Last week, tensions escalated across Europe when new disclosures revealed that US intelligence agencies had spied on over 35 world leaders. French newspaper
Le Monde
had revealed on Monday that between Dec. 10, 2012 and Jan. 8, 2013, 70.3 million items of French telephone data had been recorded by the United States. As the week unfolded, new information continued to unveil surprising activities by US intelligence agencies, culminating with a release by Cryptome, a website similar to Wikileaks that publishes classified information, which stated that a total of 124 billion phone calls had been monitored worldwide by the United States during that one month period last year. 
The information revealed that 46 million of the monitored telephone calls were from Italy. However, intelligence officials in Rome have argued that there is "no evidence" of this.
Nevertheless, many Italians have been angered by the information and now police in Italy have increased security around many diplomatic missions in Rome, and most especially around the US embassy. 
The increased security presence aims to prevent any potential disturbances between enraged citizens and diplomatic workers. 
Police officers, canines, and anti-sabotage teams monitored numerous tunnels and manholes in the vicinity of potential areas of conflict on Monday, news agency ANSA reports.