Job cuts "vendetta" revealed at FAO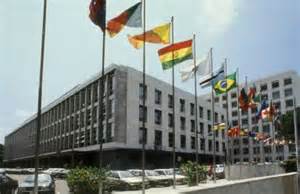 ROME – The Food and Agriculture Organisation's ambitious CIO division director, Florentin Albu, has turned abolition of posts at the UN agency into a "personal vendetta," FAO sources charge.
 Some 50 percent of cuts under way at the Rome-based agency have been in CIO, also known as IT. Mr Albu,  a baby-faced Roumanian engineering whizz nicknamed teasingly Dracula by colleagues because of his presumed roots in Transzlvania, enjoyed a meteoric rise to power in the division after a varied career at Amnesty International and a weather satellite authority. Not so long ago he had applied for a P-4 job but was turned down for lack of experience, one source said. But a couple of years later he returned mysteriously as Director of the Division.
 "Even though the new IT model has been kept under wraps in extreme secrecy, inside sources revealed that four or five new positions will be available at the P-2, P-3 level," the source told the Insider, "yet he (Albu) is NOT releasing those positions to the Redeployment Task Force in order not to have to re-hire those people that he has already axed as not needed."
 FAO watchers describe the developments as "a major power game between the CIO Director and HR (Human Resources."
 "He (Albu) has already refused to rehire a senior staff member on an opened post at the person's level, against the RTF/HR guidelines."
 "This is no longer a post abolition exercise but a personal vendetta," said source, who spoke on condition of anonymity. There was no immediate comment from the vast FAO press office.
 The source added that of the professional staff among the 56 people axed in the purge under way "some of the professionals have been offered alternative posts but not the majority as management would like the world to believe in its regular Pravda 'intranet' missives."
 A strong crowd holding UN Blue balloons took part in a lightning protest aginst the cuts in the Atrium of the FAO complex Tuesday. At the end of the stoppage the balloons were released.