OBITUARY: Lt. Col. Thomas Huggan OBE. Popular soldier and diplomat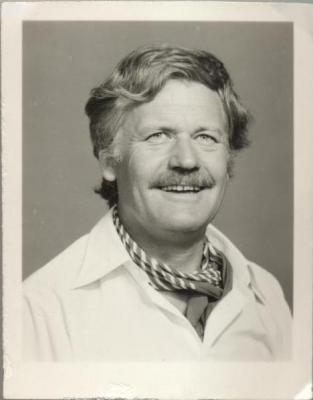 Tom Huggan. Photo: courtesy of Beatrice Huggan.
ROME--In his customary bowler hat and impeccable dark suit, Tom Huggan was often taken by Italian journalists for Britain's Ambassador at military ceremonies.
 A well known figure among expats and diplomats in Rome, Tom rarely spoke about his distinguished military and diplomatic career in a constellation of posts in Europe and Asia which spanned over four decades. He was known as a sweet and gentle man who spent an increasing amount of time as a "nonno a tempo pieno" (full time grandfather) in his last years.
 Thomas Huggan was born in Shrewsbury on the Welsh border on 15th December 1925. He was educated at independent, Marlborough College, Wiltshire. On leaving school, he intended to study medicine however, on failing the initial exam he enlisted in the army to avoid conscription for work in the coal mines – his height was too great for the low underground coal seams. 
 In May 1945 Huggan was commissioned into the Cavalry and posted to India. He was en route to liberate Malaysia as part of the Royal Tank Regiment when the war in the Far East ended on 15 August, after the atomic bombing of Hiroshima and Nagasaki.  Huggan remained in India up until June 1947 doing many things including "Kiplingesque" service on the North West Frontier, present-day Pakistan's western frontier, and duties in aid of the Civil Power. He was next posted in West Germany as part of the occupation forces. This was subsequently followed by a period as an instructor in the Armoured Corps.
 Huggan was part of the British Commonwealth Forces Korea (BCFK), the formal name of the Commonwealth army, naval and air units which was serving alongside the United Nations in the Korean War (1950-53). On his return from service in Korea, as General Staff Officer of 3rd grade (GSO3) he stopped off in Cyrenaica, Libya and remained in the Eastern coast region for several years. There Tom met and married Anna Luisa Setti, the daughter of the then Consulate General in Benghazi and the first of three daughters.
  On his return trip to the UK, he drove through Italy and it was this journey that began his enduring connection with the country in which the Huggan family would later live their lives.
 After a period as squadron leader of the 5th Royal Tank Regiment in the British Army on the Rhine (BAOR), in the early 60s he spent two years at the Scuola di Guerra, the Italian staff college where he gained a greater understanding of both Italy and the Italian language, which would become extremely useful in his later life in Rome.
 After a few years working for the Allied forces in France and the Netherlands he returned to BAOR between 1968 and 1969, in the position of Staff Officer at headquarters.
 For a number of years he was defence attaché in Portugal,a role which proved both exciting and interesting. In 1973 he was part of the 600th anniversary celebrations of the Anglo-Portuguese alliance - the oldest active treaty in the world. Huggan was also present to witness the dramatic 1974-75 Portuguese Revolution, which saw a radical faction within the Portuguese Armed Forces revolt and overthrow the fascist dictatorship which ruled Portugal at the time.
 His final working years were spent in Rome, working as Military Assistant to the NATO Defence College.
 Tom was awarded an Order of the British Empire in 1980 for his impressive and extensive service in the British Army. It was not until 31 December 1990, after almost 40 years in uniform, that he accepted final retirement. After retirement he was an active volunteer at the British embassy in Rome, acting as a historical consultant and advisor.
 He is survived by his daughters: Paola, Beatrice and Charlotte, and several grandchildren.
 THOMAS E.H. HUGGAN OBE. Born Dec.15, 1925. Died Aug.10, 2013.
The Royal Tank Regiment badge in which Tom Huggan spent the majority of his service