European air passengers increase in 2013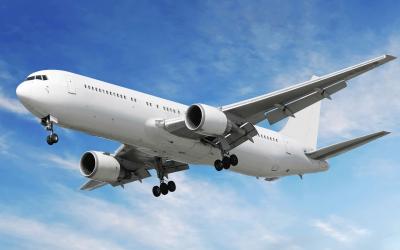 Flights are getting fuller as more people travel by plane
ROME-- In the first six months of 2013, passenger numbers of the Association of European Airlines' (AEA) members increased by 2.9 million, a growth of 1.7% compared to last year. Long-haul passenger traffic to and from Europe increased by 3%, while international short- and medium haul traffic (intra-Europe, Middle-East and North-Africa) posted 3.2% growth.
 There were however, record-high passenger load factors, up by 1.2% points to 78.8%. Despite the increase in passengers overall, airlines had to cope with  total scheduled available seat-kilometers growing by just 1.2%, less than half the rate of RPK traffic growth.
 European airlines are constantly confronted with challenges that jeopardize their profitability. 2013 is a crucial year for the members to overcome these challenges with the implemented cost-cuttings, capacity adjustments and revenue improvements.
 Cargo products carried both on all-cargo aircraft and in passenger aircraft belly space account for 10% of the total commercial revenue of European network carriers. Air freight activity is facing serious challenges: it is still posting negative performance with a decline of 0.2%. However, a more recent monthly trend is showing signs of improvement.
 Europe's network airlines play a vital economic role. They provide reliable business connectivity and support four times as many local jobs as non-European airlines. With European Parliamentary elections due in 2014, along with a new College of Commissioners, 2013 will be the last full year in which the present policy-makers can leave a lasting legacy.  "AEA will continue to stress to European policy-makers the need to facilitate the growth and competitiveness of European airlines," said Mr Athar Husain Khan, acting Secretary General of AEA.
 AEA has recently released its annual S.T.A.R. (Summary of Traffic and Annual Results) report. S.T.A.R. is an unrivalled source of AEA member airlines' data and an essential resource for researchers, analysts and planners, with a wealth of passenger and cargo data sorted by airline and region as well as aggregate yield revenue information.
 Researchers, analysts and planners can get a free sample and order a copy by going to AEA website www.http://www.aea.be