Nourishing Italy's 2014 World Cup hopes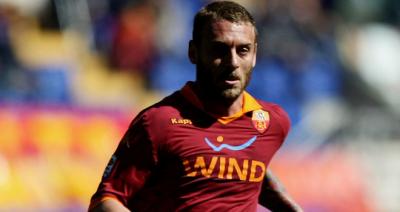 Driving force: Daniele De Rossi
 ROME --The Italian national team is an odd beast. Historically one of world football's heavy hitters, Cesare Prandelli's men have only lost two competitive games in open play since 2010. One was in the final of the European Championships, against Spain, and the other in the Confederations Cup, to Brazil, with a depleted line-up and only after qualification to the semi-final was assured.
 That Brazil would go on in to hammer the Spaniards in the final – the same Spaniards who needed 14 penalty kicks to separate themselves from the Italians – suggests that Prandelli's charges aren't too shabby. Just two defeats, and to football royalty.
 And yet, outside of Italy few give the Azzurri any chance of lifting the World Cup for the fifth time next summer in Rio de Janeiro. Judging on their performance this summer, however, there's plenty of reasons for them to be hopeful.
 Felipe Scolari, the current Brazil coach, is a manager of many talents. But chief among them is his ability to build cohesive units, full of spirit and commitment. He won a World Cup with uncomplicated football and a tightly-knit group of players who worked hard for one another and looked like they enjoyed themselves while doing it. Since returning to the helm in his native country, he's been busy rebuilding in much the same way. Brazil didn't just beat Spain in the final of the Confederations Cup, they annihilated them – and Scolari and his man-management skills were a large part of that. He's a coach who knows how to take players and build a team.
 The same can be said for Prandelli. The former Fiorentina manager has transformed the Azzurri, creating a group ethos built on mutual respect, hard work and strict rules. The 55-year-old Lombardy native has repeated dropped his biggest stars for infringing on his moral code while away from the national team, and the result is now that everyone knows what's expected of them and who's in charge. No easy thing to do with a crowd of young, successful people on massive salaries. Italy now resemble a club side, so close are the players. There's a real understanding between them and a clear comprehension of one another's roles.
 Third place is never good enough for a team like Italy, but the result hardly matters in a tournament that has little reason to exist other than providing a dry run the year ahead of a World Cup. What does matter is the fact that Prandelli has now pitched his team against all of the world's top teams – save for Argentina – in the last 12 months, and has found them largely to the task.
 Italy have beaten Germany and Uruguay and twice held Spain to a goalless draw. They lost to Brazil, but the Selecao were playing at home and the Azzurri were missing Andrea Pirlo through injury and Daniele De Rossi through suspension. The Juventus and Roma stars are the beating heart of this side and without their input overcoming the might of the Brazilians was always going to be difficult.
 Next summer, that should be different. The Roma player's energy, tenacity and skill look set to remain the driving force behind this Azzurri squad, but while Pirlo will still play an important role, Prandelli will be able to use the gifted 34-year-old more sparingly. That's because this time next year, his side should look quite different, and more than a little bit younger.
 Italy has a fine crop of young players on the verge of cementing their places in the senior set-up. The coach has already come to rely on Milan's Mattia De Sciglio, Stephan El Shaarawy and Mario Balotelli, but had it not been for the Under-21 European Championships in Israel, Italy's side in Brazil would have featured more fresh faces.
 Roma's Alessandro Florenzi and Mattia Destro are known to interest Prandelli, who has used both players in the past, and Paris Saint-Germain's Marco Verratti will surely be there next summer.
  A breakthrough season at Napoli under new boss Rafa Benitez would see Lorenzo Insigne's name on the team sheet as well. Liverpool's Fabio Borini might get a nod, while a big club move for Angelo Ogbonna this summer should push the talented defender to the front of the queue for an Azzurri shirt in Brazil.
 The foundations are strong and the plans well laid, so the next 12 months will be all about building on experience and a few final additions. Prandelli still has work to do, but the finished product could be very interesting indeed.
 jp-cob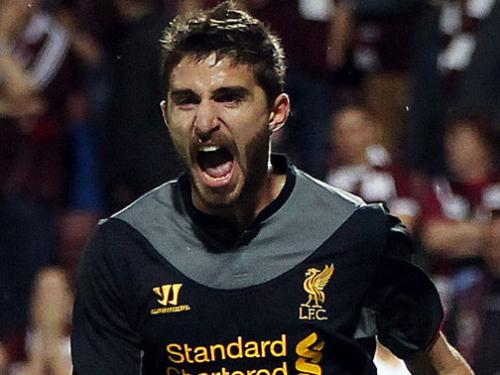 Nodding material: Fabio Borini of Liverpool.