40/40/40: Contemporary Irish artistic talent to be showcased in Rome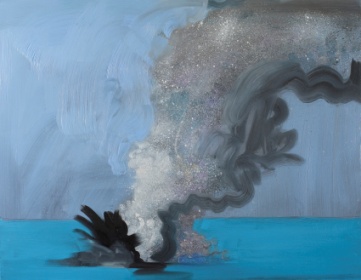 ROME-- An exhibition celebrating works by artists of either Irish decent or those living in the country will be inaugurated in Rome on Thursday 13th June.
Collected from the Irish State Collection and collaborated by the Ministry of Foreign Affairs and the Office of Irish Public Affairs, the exhibition will showcase works of art created by forty different artists all under the age of forty.  It will mark the fortieth anniversary of Ireland's acceptance into the European Union and aims to portray the importance of the younger generation in shaping Europe's future.
The emphasis of the exhibition is on the contemporary, and a range of expressive and different artistic mediums will be on show; from sculpture to photography, from design to painting.  The works aim to reflect a vision of light and the diversity and exuberance portrayed by life in Ireland.
Reflecting on the exhibition, Minister of State with Special Responsibility for the Office of Public Works Brian Hayes remarked:  "This exhibition will bring the work of talented young artists in Ireland to the attention of audiences in some of the cultural centres of Europe.  It is a statement of the strength of our artistic community as well as our strong commitment and connectedness to Europe."
Having already been exhibited in Madrid and Warsaw, the collection will arrive in Rome later this week to mark the end of the term of the Irish President of the European Union.  It will be inaugurated by Mr Patrick Hennessy, the Ambassador for Ireland.
40/40/40 will be displayed in the beautiful setting of the Palazzo della Farnesina in Rome, the headquarters of the Ministry of Foreign Affairs, and will run from June 13 to 28. For more information and a full catalogue of the works in the exhibition, see http://eu2013.ie/media/eupresidency/content/documents/EU2013_40_40_40.pdf
Some of the works from the 40/40/40 exhibition