FAO Cairo office "purged" after Japanese death
Saudi King Abdullah receives Agricola medal from Jacques Diouf
ROME – Saad Alotaibi, considered a Saudi Royal family unofficial emissary at the FAO, has left his job as Assistant Director General for the mideast following the murky death of a Japanese staffer in Cairo, FAO sources say.
  Dr. Alotaibi was placed on a year's paid leave from his post as head of the UN agency's middle east operation in 32 countries after the March 8, 2012, death of Shinya Abe, who jumped from an eighth floor window in the Egyptian capital.
  Alobaiti was replaced by veteran Mauritanian FAO staffer Ould Ahmed, who paid tribute to Abe at a ceremony held in Cairo in March. Dr. Al-Otaibi, who earned his Ph.D. in Cardiff in biology, was not, as many FAO colleagues believed a member of the Saudi royal family, but he was closely linked to the royal family, diplomatic sources say.  He was present at Mecca in September 2010 when King Abdullah Bin Abd-al-Aziz Al Saud of Saudi Arabia was awarded FAO's Agricola Medal in recognition of his support for improving world food security as well as for his contribution to agricultural development in Saudi Arabia over the last decade.
 The then FAO Director-General, Jacques Diouf ,conferred the medal upon King Abdullah during a ceremony at the Royal Palace in Mecca, noting that as a result of the King's consistent commitment to achieving sustainable food security Saudi Arabia witnessed a remarkable 4.5 percent growth rate in agricultural output earlier this decade. Saad Al Otaibi said then that the number of FAO technical cooperation projects in Saudi Arabia increased during King Abdalla's rule, to $62 million.
 Diouf's successor, José Graziano da Silva, moved to replace Alotaibi following the death of Abe, aged in his 30s, who had become ill as a result of a very heavy work load and had been due to be medivacced out of Egypt.
 Japanese Government officials were outraged by the case and the FAO has made extensive efforts to improve relations with Tokyo subsequently.
 FAO opened an inquiry into the death. It is understood the inquiry has completed its investigation though the results have not been made public.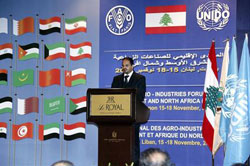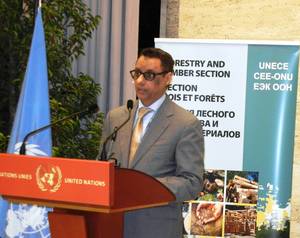 Ould Ahmed, Mauritianian FAO Deputy Director General