Pope urged to speak out on kidnap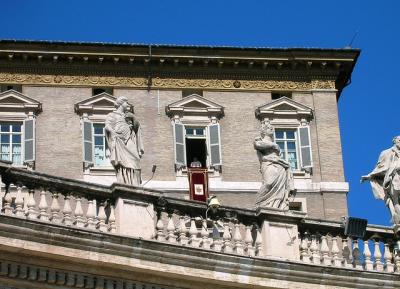 The pope is a remote figure and the Church is in need of repairs; Benedict's penultimate angelus.
ROME - The brother of a Vatican schoolgirl who vanished 30 years ago praised Pope Benedict for the courage of his resignation and urged him to use the last days of his papacy to speak out about the mysterious disappearance of his sister.
Emanuela Orlandi, the daughter of a Vatican messenger, disappeared from a Rome street in 1983 and the Vatican has been accused of secrecy and obfuscation over what happened.
Her suspected kidnapping has been variously attributed to secret services seeking to put pressure on Pope John Paul II over his international policies, a Vaticanpaedophile ring, and an attempt by underworld forces to recover money lost through the Vatican Bank (IOR) and Roberto Calvi's Banco Ambrosiano.
"I don't think the Pope's resignation was a flight from his responsibilities but rather a kind of denunciation," said Pietro Orlandi, who himself worked in the past at the IOR.
Mr Orlandi said Benedict had been prevented from speaking publicly about his sister on at least three occasions.
"I hope he will use the last week of his pontificate to do what he was prevented from doing before," he said. "Expressing a desire to get to the truth would leave an important message to his successor."
Mr Orlandi has obtained more than 120,000 signatures for an appeal to the Vaticanto open a new inquiry into Emanuela's disappearance.
In a letter to Cardinal Tarcisio Bertone, the Vatican secretary of state, Mr Orlandi said the affair had cast a shadow over the Holy See, which "for three decades has not found the courage to knock down the wall of silence and complicity that has been erected around this case."
"For me this is about a sister, but it's really much more than the kidnapping of a girl," he said. "It's an enormous weight that the Vatican has borne in silence for the last 30 years."