Venetian lifestyle as way out of crisis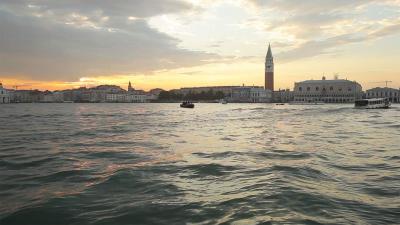 VENICE - This week the project "Anonimo Veneziano" will introduce "the Venetian way" to institutions, media and citizenship as a no-brand brand  that captures the history and true spirit of Venice converting it into economic value.
Water, light, preciousness, calm, time: these are the elements that make Venice a unique place in the world. An alchemy of intangible yet unmistakable factors which provides a wealth of great potential value for each service and product born and developed in this area.
Venice counts on the local offering of those products. It invests and works  a "set" of very specific traits in territorial terms, but with full expendability on the international level.
Venezi@Opportunity has now mapped the impalpable and translated it into a highly innovative institutional communication strategy aiming to act as a true benchmark of territorial marketing. At the base, the idea of the "venetian way of living" as an intangible asset is very effective and made available to all traders and investors operating in the area.
The project started with a statistical survey carried out exclusively by ISPO Research, which has enabled them to identify the perception of "Venetian" by residents in the lagoon area and to compare it with the external view from the rest of Italy. 
On October 26 at 5:00 pm at at Scuola Grande Arciconfraternita San Rocco, 3054 – Sestiere di San Polo , the conference will start with Maria Raffaella Caprioglio, President of Venezi@Opportunities and professor and President of ISPO Renato Mannheimer whom will present the results of the survey. 
Then a series of video clips of Chairmen from principle local business associations: Luigi Brugnaro (Confindustria), James Giraldo (Coldiretti), Francesco Mattiazzo (Confesercenti), Marco Semenzato (Confartigianato), Massimo Zanon (Confcommercio), Gabriele Zuppati (Confederation National Craft). Gianfranco De Gregorio from the Pomilio Blumm agency will illustrate the communication tools developed for "Anonimo Veneziano".
Finally, representatives of the Region, Province and Municipality and Joseph Fedalto, President of the Chamber of Commerce of Venice, will speak on the project.
The objective of "Anonimo Veneziano" is to enhance lifestyles and economical activities in a way at the same time unique and multifaceted, traditional and innovative, "anonymous" but unmistakable.
With a "website offering an immersive and multi-media "venetian way of living", a viral video transporting  viewers onto a high-impact emotional journey through evocative visuals, and a web campaign which multiplies and raises potential symbolic and commercial concept in a cross media perspective" the project and its creators are fully confident.