Iranian director set to present his documentary at International Women's Film Festival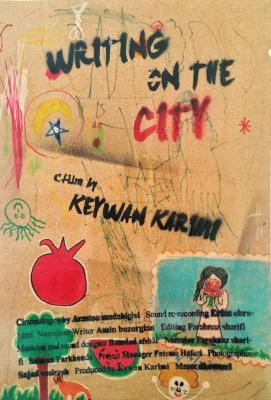 ROMA -- The well-established Iranian director Keywan Karimi will feature his film 'Writing On The City' (2016) on Wednesday at Scena (formerly Filmstudio) in Rome.
 The screening forms part of the 7th edition of the iDEA - International Women's Film Festival, an event celebrating women's cinema which is led by Patrizia Fregonese de Filippo, the event's artistic director. The exception to host a male filmmaker at an event dedicated to women's filmmaking is because of Karimi's bravery in never submitting to whippings and arrests by the Iranian authorities. This film alone led him to suffer 223 lashes and six years in prison but reinforced the need to support a people continually harassed by the regime's brutality.
 The documentary recounts the story of political graffiti in Iran, tracing the country's history from the 1979 Islamic revolution to the 2009 elections. A long ordeal began from here for Karimi, first accused of propaganda against the regime and then of a series of crimes he never committed. Considered one of the best Iranian documentaries of recent years, 'Writing On The City' is a true historical document with international protests sparked as a result of Karimi's treatment by the regime.
 At the end of the screening, the director will take part in the Q&A overseen by Filippo and the director of photography and intercultural mediator Setareh Ali Doost Dafsari. Then to finish the evening, the President of ANAC (Società Nazionale Autori Cinematografici) Francesco Martinotti will present the director with an Honorary Membership Card of the Association, as a gesture of welcome, sharing and respect.
 es
 © COPYRIGHT ITALIAN INSIDER
UNAUTHORISED REPRODUCTION FORBIDDEN