Juventus hit with 10-point penalty over alleged false accounting in blow to Champions League hopes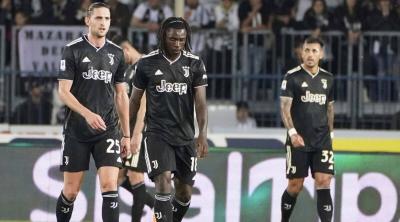 ROME -  Juventus has been penalised 10 points in the Serie A standings for alleged false accounting. Juventus saw a 15-point penalty reversed earlier this year, but the Federal Court of Appeal have now ruled on a 10-point docking. The decision sees Juve drop to seventh place, from second place in the Serie A standings, landing on 59 points.
 Juventus were originally given a 15-point deduction in January after claims they had misrepresented their losses between 2018 and 2020, particularly regarding the amount credited to player sales.
 That decision was reversed after the Sports Guarantee Panel of the Italian Olympic Committee (CONI) determined that the case should be re-examined. However, the Federal Court of Appeal have now ruled on a 10-point docking.
 The Court also acquitted former vice-president Pavel Nedved and directors Paolo Garimberti, Assia Grazioli Venier, Caitlin Mary Hughes, Daniela Marilungo, Francesco Roncaglio and Enrico Vellano. This is the key passage to understand why the -15 was changed to -10: the CONI Guarantee Board had in fact explained that the previous sentence of the Court of Appeal, regarding the conviction of Nedved and the other directors, was limited to "a generic, but unproven, widespread awareness," not explaining how these directors had played a role in the "system" of fictitious capital gains and accounting acrobatics.
 The decision was announced shortly before Juventus took on Empoli in Serie A. To make matters worse for Juventus, they were then defeated 4-1 by Empoli.
 Juventus said in a statement: "Juventus Football Club takes note of what was decided by the FIGC Court of Appeal and reserves the right to read the reasons to evaluate a possible appeal to the Guarantee Board at CONI."
 "What was established by the fifth instance of judgment in this matter, which began more than a year ago, arouses great bitterness in the club and in its millions of supporters who, in the absence of clear rules, find themselves extremely penalised with the application of sanctions that seem to take into account the principle of proportionality."
 "While not ignoring the need for urgency, which Juventus has never shied away from during the proceedings, it is emphasised that these are facts that still have to be evaluated by a judge."
 eb
 © COPYRIGHT ITALIAN INSIDER
UNAUTHORISED REPRODUCTION FORBIDDEN