WFP calls on G7 to focus on hunger crisis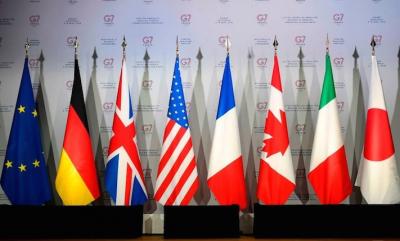 ROME -- The World Food Programme (WFP) called on the International Group of 7 (G7) to maintain their commitment to global food security in 2023 as new crises in Sudan, Haiti, and Sahel continue, pushing more people into hunger, according to their statement released on Monday. 
 According to a WFP analysis, some 345 million people are facing high levels of food insecurity, a number that has increased by almost 200 million since early 2020. Of these, they state, 43 million are just one step away from famine. 
 While the WFP has consistently strived to address the issue, they have been forced to cut food rations in various operations in Afghanistan, Bangladesh, Palesine, Somalia, and Chad. 
 Fighting in Sudan has displaced hundreds of thousands of people, pushing millions into hunger, while in Haiti, hunger is tightening its grip as security, violence, and deepening economic woes pushes many who are already food-insecure into further crisis. In the Sahel region of Africa, new outbreaks of violence are also driving hunger in places such as Burkina Faso. 
 The WFP calls on the G7 countries, all of whom increased funding in 2022, to assist in the funding of food assistance for the millions who are affected by the global food crisis. 
 "Last year, G7 leadership achieved life-saving results in the fight against hunger," said WFP Executive Director Cindy McCain. "Millions of people received much needed support and countries like Somalia were pulled back from the brink of famine. Unfortunately, the global food crisis hasn't gone away. And situations like Sudan and Haiti are adding fuel to the fire."  
 In addition, the WFP calls on political support for other actions to help ease the crisis, such as working for the continuation of the Black Sea Grain Initiative, ensuring adequate suppliers of fertilizer, and supporting programmes to increase smallholder farmers' production. 
 "We need to step-up assistance, especially when it comes to making our food systems more resilient," said McCain. "If we can prepare at-risk communities to handle future climate shocks, they won't need emergency support the next time there's a drought or flood."
 Some of the most impacted areas of Niger, a country that faced its worst food insecurity crisis in a decade back in 2022, were areas where WFP had had resilience programs. As a result, 80% of villages located in highly affected areas did not require humanitarian assistance.
 At the G7 summit in Germany last year, leaders vowed to "spare no effort to increase global food and nutrition security" and to protect the most vulnerable. They also committed to strengthen the long-term resilience of agriculture and food systems so that poor countries would be less vulnerable in the future.
 Conflict remains one of the main drivers of global hunger. Events in Sudan are just the latest example of how food insecurity rises when guns come out. WFP asks G7 countries to "work toward political solutions to protracted crises where conflict is the primary driver of hunger."
jd
 © COPYRIGHT ITALIAN INSIDER
UNAUTHORISED REPRODUCTION FORBIDDEN