Pope's choir to begin financial trial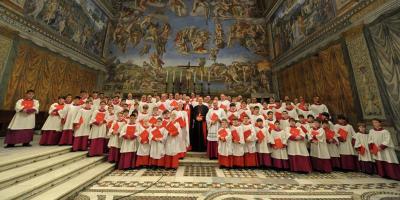 VATICAN CITY -- Following the 2018 financial investigations into the Sistine Chapel's alleged choir mismanagement, the first hearing for the trial has been scheduled, confirms Il Fatto Quotidiano newspaper. 
 The investigations were authorized by Pope Francis after it was suspected that "considerable sums" were missing from the choir's account and that some proceeds from the concerts were being used "casually."
 According to ANSA, the charges after the investigation began were for embezzlement, money laundering, and fraud.
 The Vatican promoter of justice, Alessandro Diddi, requested indictment on Saturday. Among the indicted are Michelangelo Nardella, the former financial director; Simona Rossi, Nardella's wife; and Monsignor Massimo Palombella, the choir's former director. Both Nardella and Palombella were suspended from their former positions shortly after the investigation began. 
 The first trial will be held on May 24 at 17:30 in the Vatican Tribunal and will be presided over by the Vatican City State Tribunal President, Giuseppe Pignatone. 
 © COPYRIGHT ITALIAN INSIDER
UNAUTHORISED REPRODUCTION FORBIDDEN