FAO suicide rocks U.N. agency
ROME --The tragedy of a Japanese FAO staffer who jumped to his death raises questions whether the U.N. agency gives sufficient priority to staff welfare, UN sources say.
An FAO spokesman confirmed the March 8 death of Shinya Abe, a natural resources Officer in FAO regional office for the Near East, Cairo.  FAO staff in Rome March 20 "observed one minute of silence at noon to show their solidarity with Mr Abe's family and our colleagues in Cairo," spokesman Mehdi Drissi told Italian insider. "So did colleagues in the field worldwide."
"The case is being duly investigated by our relevant services.," Drissi added. FAO sources in Rome said Abe, aged in his 30s, had become ill as a result of a very heavy work load in the agency's Cairo office. He had been due to be medivaced out of Egypt but killed himself by jumping from an eighth floor window in Cairo. Japanese Government officials were outraged by the case and the FAO has made extensive efforts to improve relations with Tokyo in recent weeks, the sources said.
 Despite such efforts many FAO insiders believe that FAO Director General José Graziano da Silva and his inner circle failed to draw the necessary conclusion from the tragedy and make sure that existing staff feel they are appreciated and have sufficient support from the agency. On the contrary, say the sources, Graziano has upset OECD donor nations by spending vast sums since he took office in January on hiring a constellation of special advisors as consultants to FAO at salaries of as much as dlrs 20,000 a month rather than seeking how to maximise the existing pool of talent.
There has been considerable disgruntlement too at the way in which experienced executives seen as having a proven track record at the FAO were given take it or leave it options to move to lower profile jobs. For instance the Lebanese-American head of protocol at FAO was moved to represent the agency in Morocco and Paola Dini, daughter of former Italian Prime Minister Lamberto Dini, was appointed to the high-profile position.
 "Paola is a nice girl but she has no presence" one senior staffer commented.
Also contentious has been the hiring of a consultant on human resources policy of Telma Viale, a Salvadorean former HR executive at the ILO who also is renowned for a daring Samba performance visible on U tube.
 Observers give Graziano credit for making a total review of senior jobs after his election but complain the review was not done in a transparent way, jeopardising the openness that was encouraged by the reform programme that was adopted by the agency in 2007.
 "As a former Assistant Director General Graziano should know what's happening at the agency," said one veteran officer from an OECD country, "so why do you need all these 'special advisors' unless it is to trade for favours, which is what it is looking like."
 Diplomats from the United States at a recent meeting of the FAO finance committee asked for details of how many consultants have been hired but the reply furnished by Graziano's staff understated the real number of people hired as advisors, many of them former FAO veterans brought back from the verge of retirement, agency sources say.
 Tensions between Dr Graziano and the United States, the largest FAO donor, climaxed this summer when he called for an immediate suspension of government mandated U.S. ethanol production, adding to pressure on Barack Obama to address the food-versus-fuel debate in the run up to presidential elections.
jp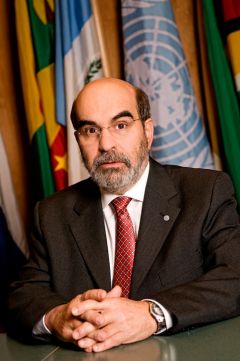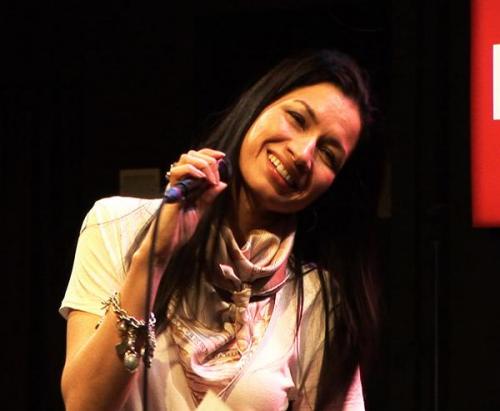 Bossa Nuova? Telma Viale, formerly of the ILO